Originally posted on Lulus.com blog by Dana Meltzer Zepeda
Spring is synonymous with deep cleaning, but tackling your entire house in one fell swoop can be a daunting task. Do you start with your bedroom closets? Your messy kitchen pantry? Or should you just get rid of everything you haven't used in a year and start from scratch instead?
Regardless of how much–or how little–spring cleaning you have lined up this year, it's important to take a step back to look at the big picture first before you start any new, big project. Although organizing your home takes plenty of time and energy, clearing out the clutter can be extremely beneficial in more ways than one.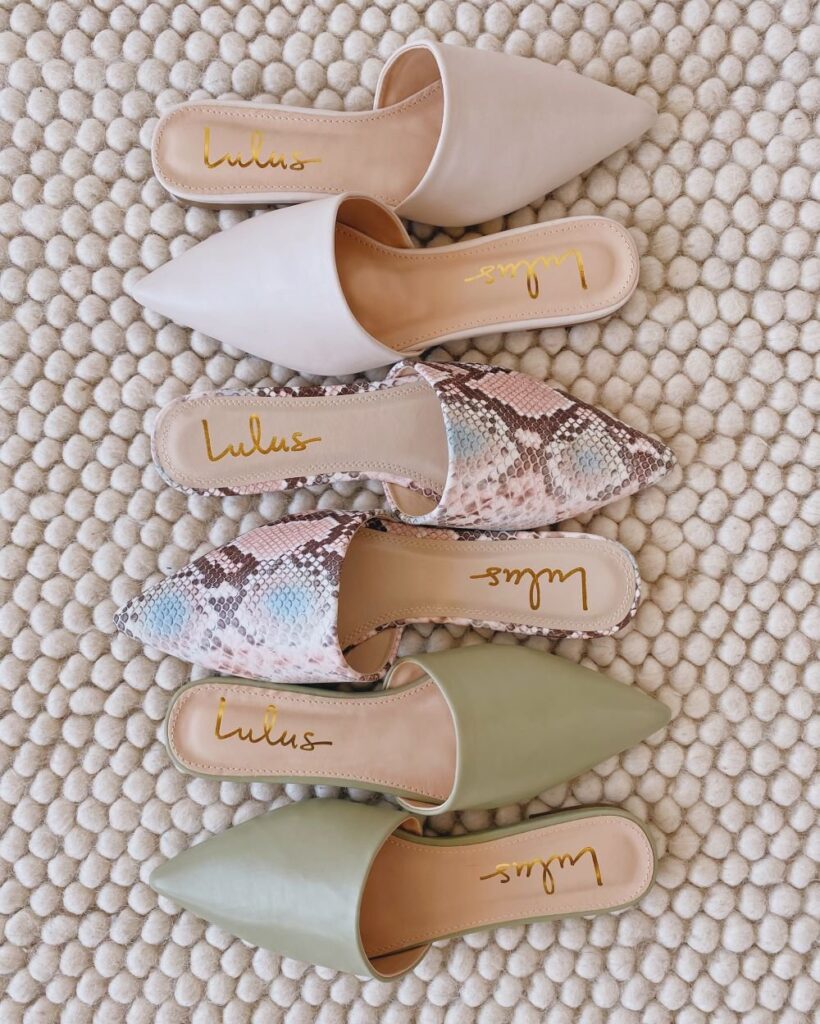 "After editing out anything that you don't love or use, you know that everything you've kept is something that has purpose," says Ryen Toft, a professional organizer and founder of Simply Luxeorganization service in San Diego, Calif. "You have made a conscious effort keeping those items, knowing that they will enhance your life. When you have too many projects or clutter in your home, it can make you feel out of control and overwhelmed. Organizing gives you control over your stuff and not the other way around." In other words, spring cleaning is self-care.
Here, Toft shares her top five organization tips so you can declutter like a pro.
Easy Organization Tips:
1. Start small.
"Clean, sort, clean, sort, then contain and label," she says. "Cleaning an area beforehand may sound crazy but it trains and excites the brain to keep the area clean moving forward. As you make progress, even just cleaning a small area, your momentum will build and your motivation will stay strong. Clear off and wipe down a space to use as your sorting area, maybe the kitchen counter or your bed. Once a small area is sorted and contained, move on to the next. Keep projects within the 20 to 25-minute time frame."
2. Get yourself sorted.
"Take all things out of the one space you're tackling and start sorting like with like. Use post-it notes to label each category. As you go through each item, ask yourself, 'Is it chipped, cracked, or broken? Do I use this item? Do I love it? Does it fit?' Has it been over six months since I used this? Should I donate or toss this item? Develop strict guidelines for what you actually need versus want. Keeping what you need and removing some of the wants will help to edit things down to a palpable amount so that you're only organizing what you love and use, but will still allow you room to grow.
"Always remember that whatever you keep will take time; time to clean it, move it, contain it, etcetera. Is this item worth your time? Never spend more than 30 seconds on an item. Keep moving. If something is taking up too much time, move on and come back to it. Don't let it derail your motivation and momentum."
3. Trust the process.
"Things will get messier before they get organized, so cleaning throughout the process keeps the space tidy and your motivation and creativity going," says Toft. "Keep wiping things down and taking out expired items, trash, donations, and packaging, along the way. Keeping these items in your organizing space can make it look messier and more overwhelming. This step is super crucial, but easily overlooked."
4. Contain the mess.
"Now that you have edited down your items, you can easily find bins and baskets that fit what you're keeping," she says. "Measuring is key here. Only bring in minimal items needed to contain your belongings. You can use these bins below to sort during the process and contain after! They are inexpensive and a great tool to make things look cohesive."
5. Make labels.
"Labeling helps your brain to reprogram, retraining you on where items belong," says Toft. "It sounds so simple, but once everything is labeled your brain doesn't have to think so hard, reserving that brainpower for other, more important things. You'll also have the perfect system in place that anyone can follow. When anyone walks into your space, they will know exactly where each item belongs, saving you time, frustration, and money in the long run!"