Originally posted on House Digest by Alexandria Taylor
Behind all those images of beautifully decorated homes is an organization strategy that keeps the space looking immaculate. But let's be honest, keeping a home looking clean and organized is not easy. That's why many people seek to hire a professional organizer. According to Forbes, the National Association of Productivity and Organizing Professionals has over 3,500 members in the United States who specialize in home organizing in areas such as closets, home offices, attics, garages, and playrooms.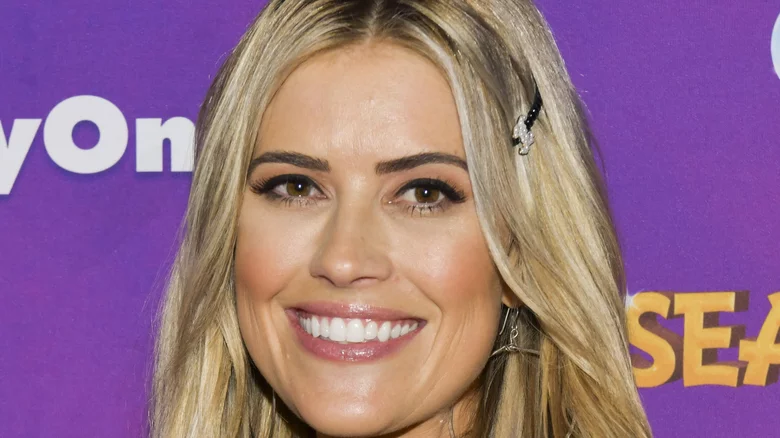 Even the rich and famous use home organizers to keep their spaces beautiful. Christina Hall, who currently stars on HGTV's "Christina on the Coast," recently showed off her newly organized home on Instagram. She hired Ryen Toft of Simply Luxe Organizing, according to Yahoo, to create systems that make the home much easier to live in and much more aesthetically pleasing to look at. The goal is to make everyday tasks simple by creating a place for everything from food to accessories. If your home is in need of some serious reorganizing, here are a few tips from Christina Hall's home.
Organize pantries and closets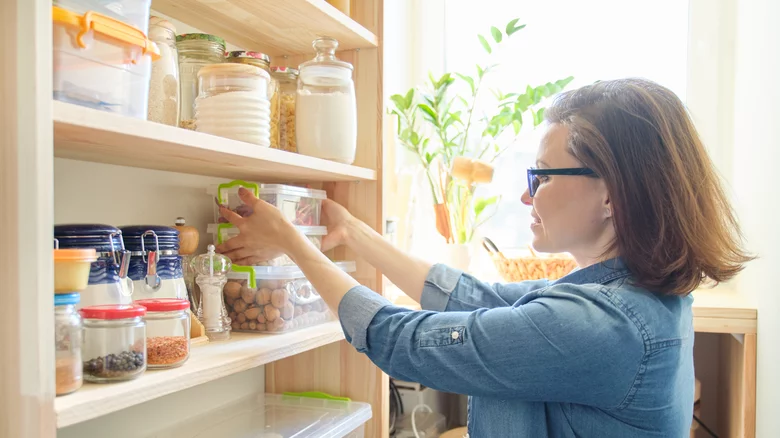 Many people view a closed door of a panty or closet as the ideal place to hide items you don't want in the open. But that can make retrieving something from these spaces much more difficult. You shouldn't use your pantry or closet as a catch-all for other items. For a truly organized home, pantries and closets should have their own organization system as well.
In her pantry, Christina Hall separates her food by the packaging, creating distinct sections for bags, cans, and bottles. This makes searching for items easier since you can go directly to one section instead of searching through a whole pantry of mixed-up items. This can also help you keep track of groceries and what you need to purchase because you'll be able to tell when you're low on an item. Use containers and tiered cabinet shelves to maximize the space.
Hall now keeps her accessories outside the closet per the advice of her organizer, Ryen Toft. Keeping the accessories like hats and jewelry right outside the closet allows you to see them while getting dressed. Storing items here will prevent you from forgetting or making accessories an afterthought. Just be sure to store jewelry properly by keeping them out of the sun and away from moisture to prevent tarnishing, says Olive + Piper.
Use containers, bins, and drawers for everything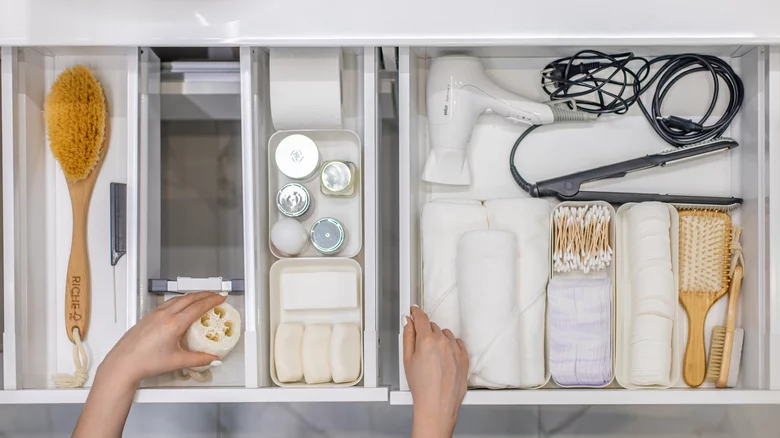 Storage bins and containers can be incredibly useful if you know how to use them correctly. Storage bins are great for items you won't need every day and need to get out of the way of your home, like holiday decorations. But they can be great to store daily needs as well. Christina Hall uses transparent containers, so she's able to see what's in each one. She also has clear and descriptive labels on each container, so she knows what's inside and where to add items to. Just a Girl and Her Blog agrees with the labeling system but also suggests stacking bins on sturdy shelves, not on top of each other. This prevents you from having to unstack bins to get to the one you need.
For everyday items, Ryen Toft tells Christina that drawers and containers will keep everything organized. Store dry goods like flour, rice, and cereal in clear containers with spouted lids. Spices can be neatly labeled and placed in a drawer organizer near the oven. Drawer separators are ideal for keeping cooking utensils in place. You can use clear containers outside the kitchen too. In the bathroom or linen closet, use them to organize soap, toothbrushes, and toothpaste. They can also keep washcloths, loofas, and towels together. In the office, separate pencils, pens, staples, and paperclips with containers to keep them in place.