Originally posted on The Container Store Blog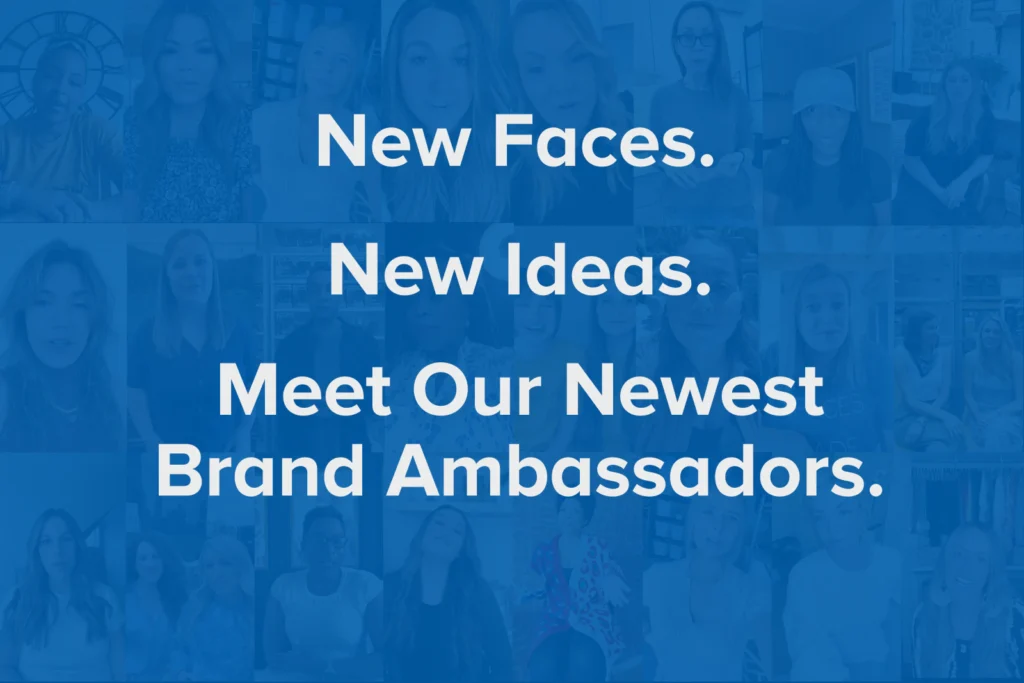 Meet The Container Store's newest group of Brand Ambassadors! This fantastic group– which includes professional organizers, interior designers, and other lifestyle experts– will be tackling various storage and organization projects each month, and we'll be collaborating with them to help them achieve the final result. We hope you'll follow them on social media and experience this fun journey with us!
Amaris Delcid | Home Enthusiast + Nurse | Pickerington, OH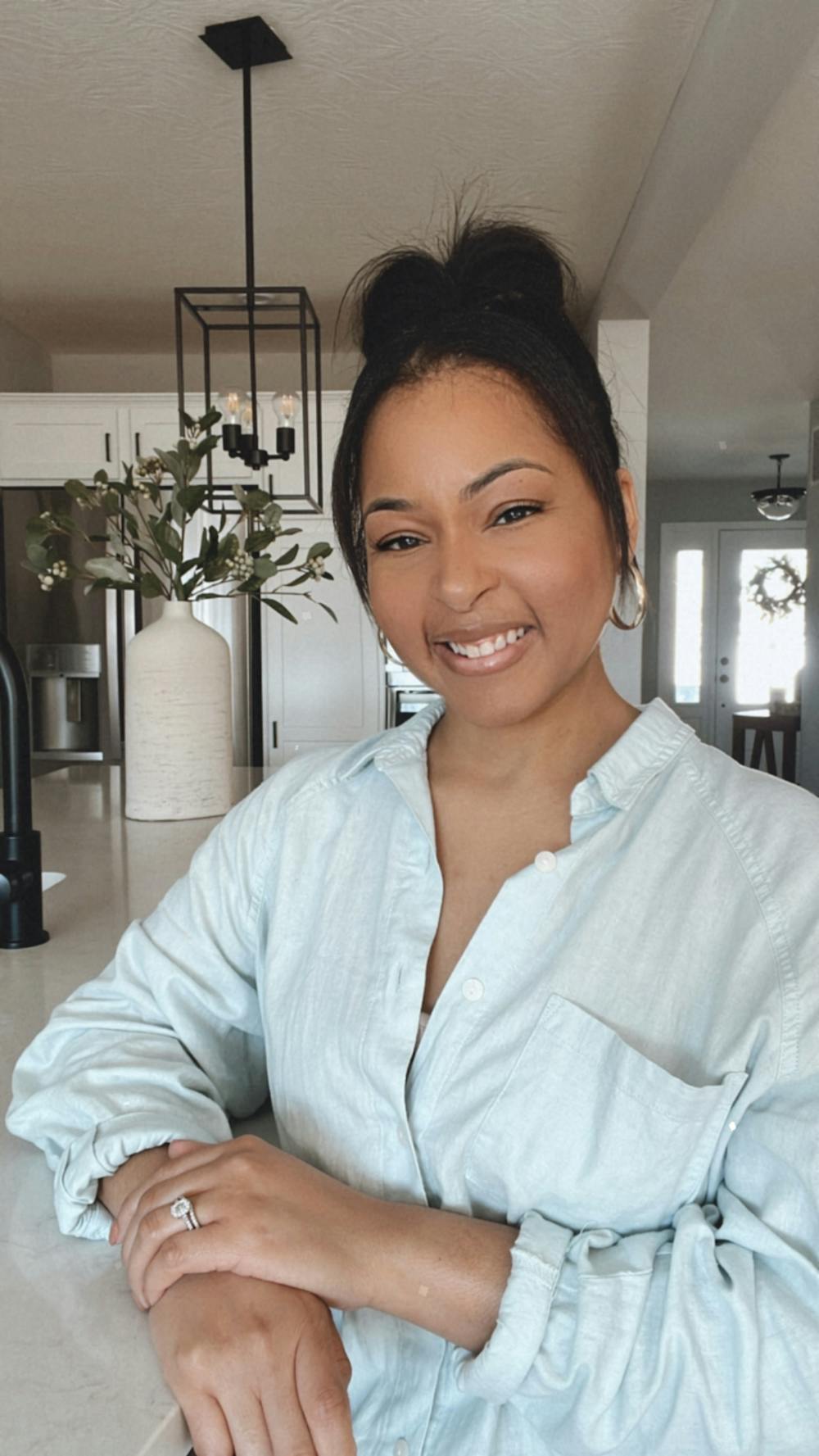 Amaris Delcid, the face behind "Living Delcidly" has been married to her husband for four years and is mother to a sweet pit bull named Nya. She works as a labor & delivery nurse in Columbus, Ohio and enjoys decorating her new home in her spare time.
Follow Amaris on: Facebook | Instagram
Cecilia Moyer | Home Decor & DIY Blogger | Van Meter, IA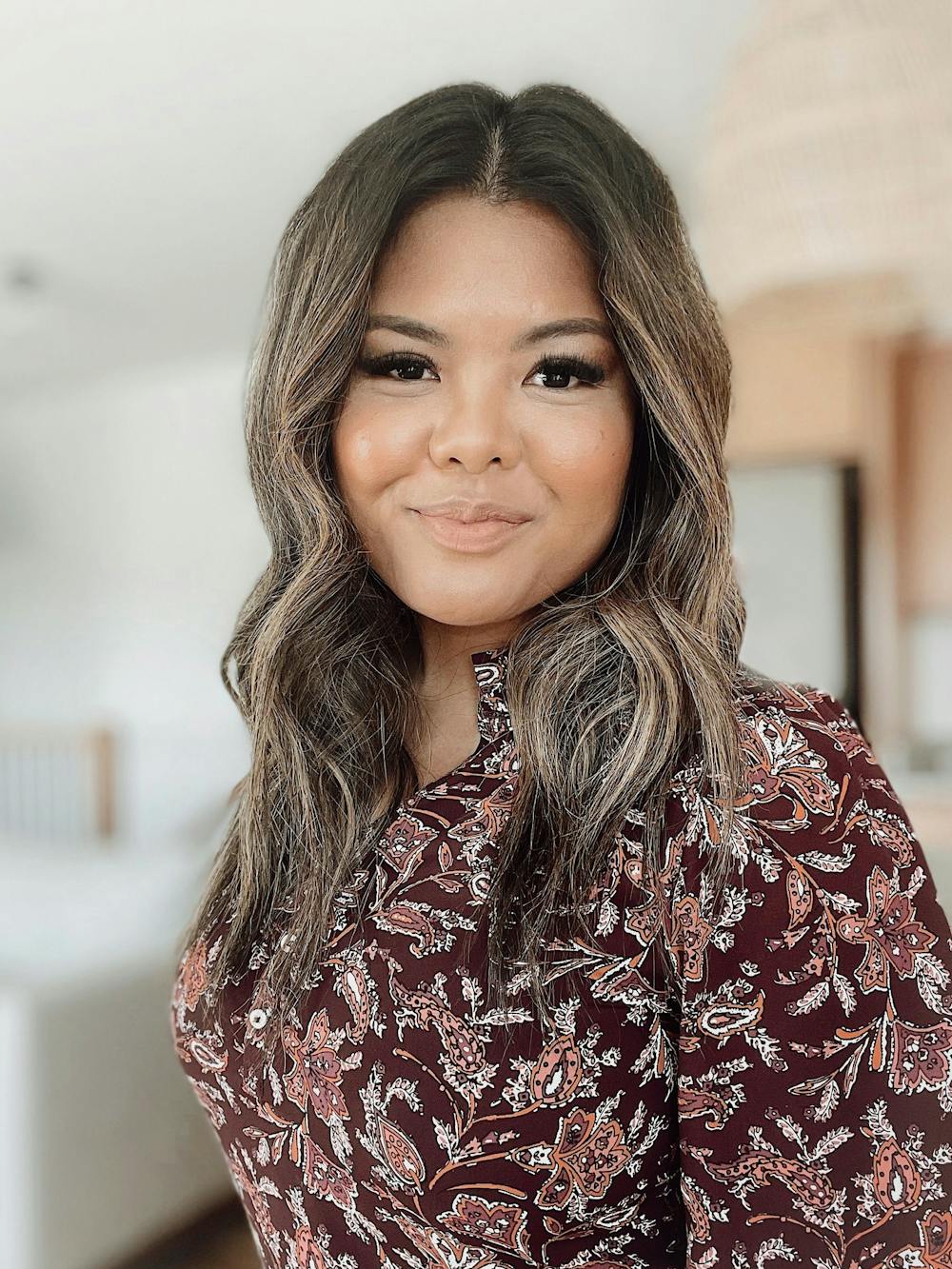 Cecilia Moyer is a wife, mother of four, and lifestyle content creator from Iowa. She enjoys renovating their house (which they moved into last summer), sharing DIY projects and tips, and creating fun, relatable videos for her followers.
Follow Cecilia on: Facebook | Instagram | Pinterest | TikTok | Website | YouTube
Organize & Prioritize (Chandler Raney) | Professional Organizer | Little Rock, AR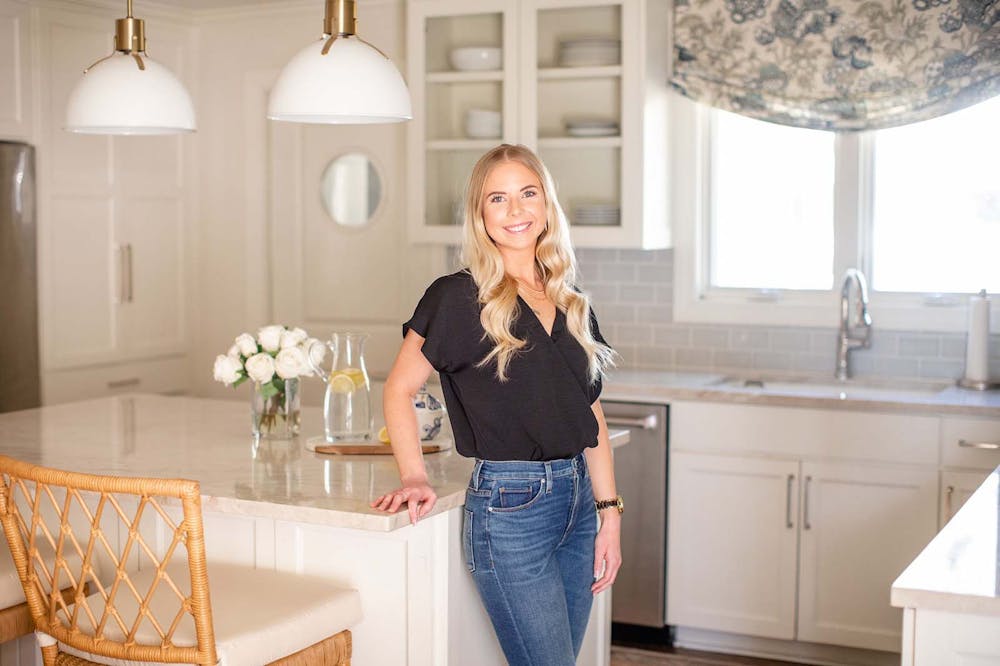 Chandler Raney is a professional organizer based in Little Rock who founded Organize & Prioritize in June 2020. "To me, organizing is therapeutic, but it also means I get to meet so many lovely people, build great relationships, and have a positive influence on people's lives!" she says. "To be able to implement this as my career and have the opportunity to share it with others is priceless."
Follow Chandler on: Facebook | Instagram | Pinterest | TikTok | Website
Simply Organized Company (Chantell Dennis) | Professional Organizer | Los Angeles, CA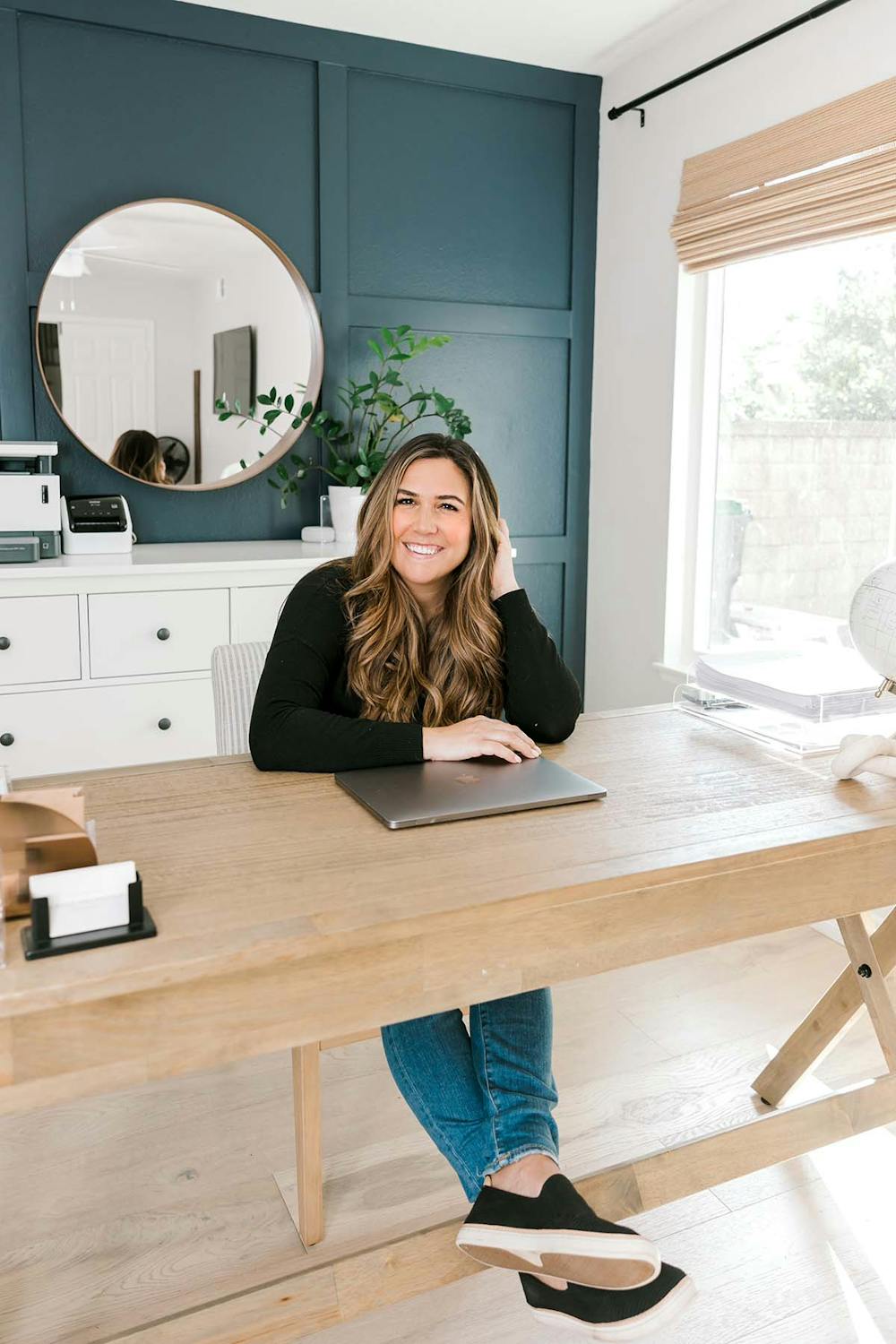 Chantell Dennis founded Simply Organized Company, a professional organizing company, in Los Angeles in 2020, but has also created branches in Colorado and Tennessee. Chantell's passion is to help her clients reduce their stress, increase their productivity, and create aesthetically beautiful spaces by organizing key areas in their home.
Follow Chantell on: Facebook | Instagram | Pinterest | TikTok | Website
The Modern Minimalist (Devin VonderHaar) | Professional Organizer | Portland, OR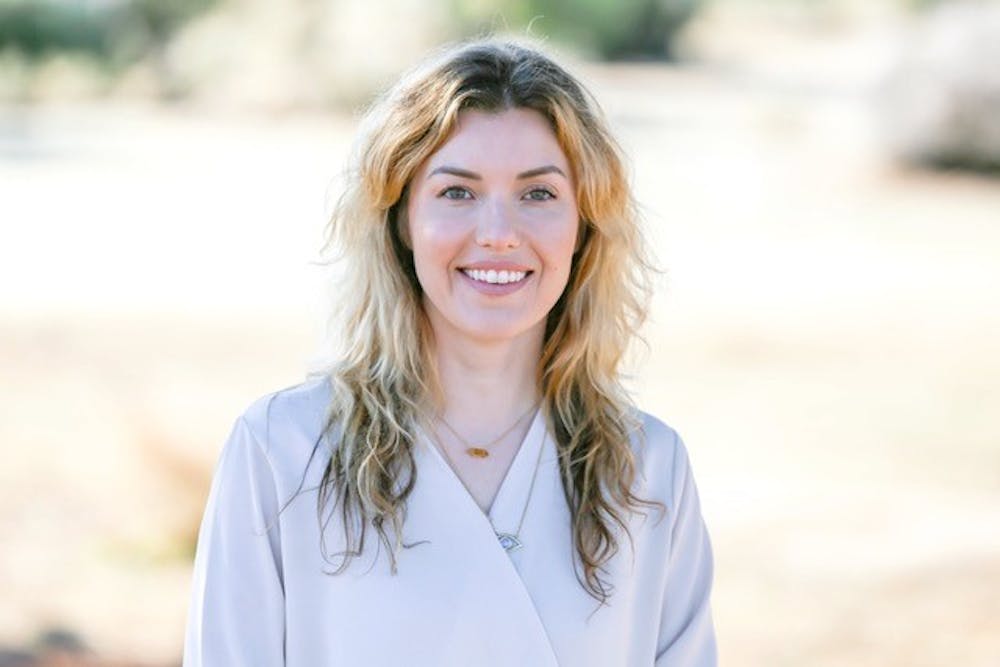 Devin VonderHaar is a holistic home organizer, stylist, KonMari consultant, and founder of Portland-based The Modern Minimalist. Through a combination of organizing, counseling, interior styling, and spirituality, she empowers her clients to minimize their belongings and energize their spaces.
Follow Devin on: Instagram | Pinterest | Website
Dinah Eke | Style Blogger + Senior Clinical Operations Manager | Long Island City, NY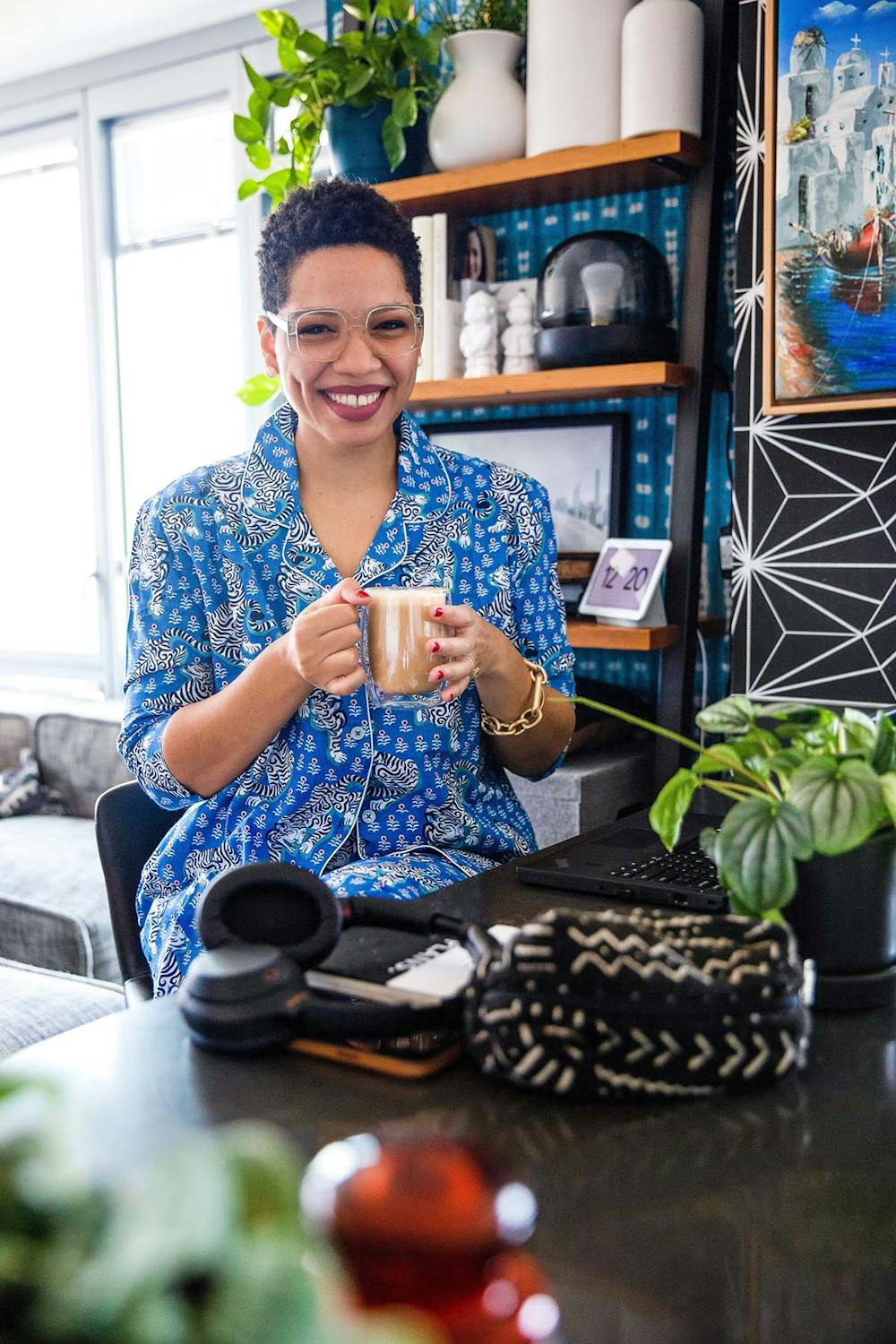 Dinah Eke is a style blogger, healthcare professional, wife, and mother of three, and she describes herself as a "color-obsessed, decor-obsessed, recovering 'brown thumb' with an eye for fashion." "I am fascinated by the psychology of color and how that affects one's health," she says. "My bold use of color in my personal style and décor is indicative of my approach—I focus on how a person FEELS in their clothes and in their home."
Follow Dinah on: Instagram | TikTok | Website
Emily Counts | Home & Organization Content Creator | Ankeny, IA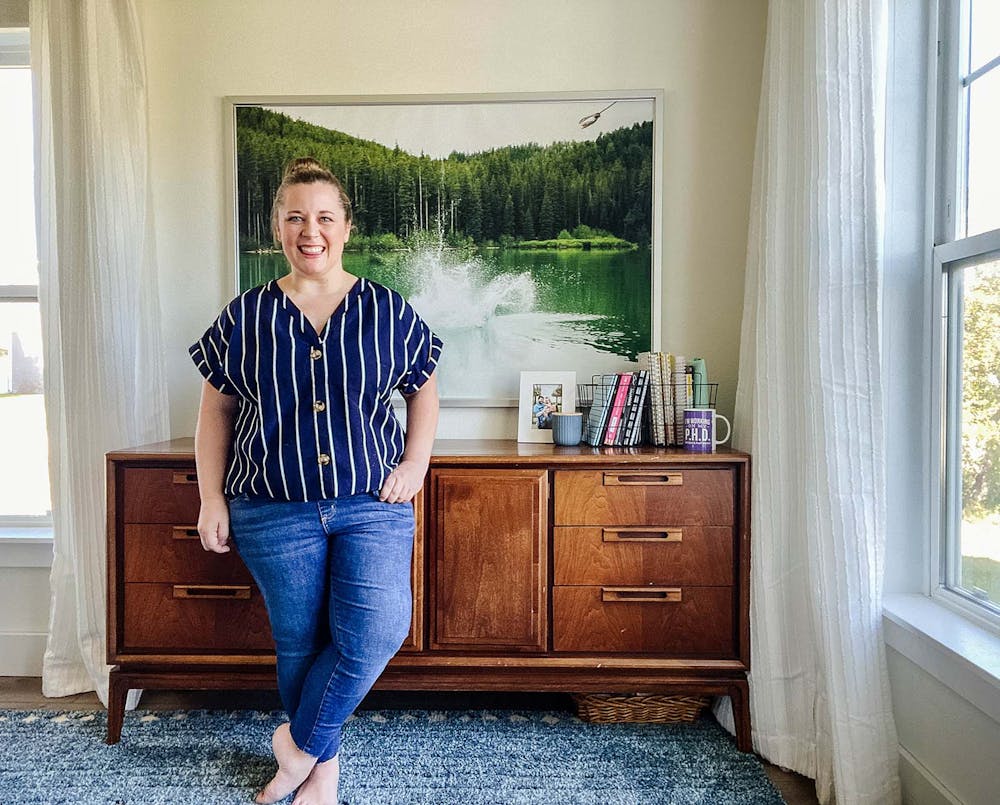 Through practical organizing ideas, real-life homemaking solutions, and doable decorating projects, Emily Counts teaches and empowers busy women to create homes they love. When she's not at her corporate job, you'll find her sharing tips and tutorials on Instagram, TikTok, and her blog. Emily lives in the suburbs of Des Moines, Iowa, with her husband, two young kids, and rescue dog.
Follow Emily on: Facebook | Instagram | Pinterest | TikTok | Website | YouTube
Immaculate Touch (Ina Darley) | Professional Organizer | Houston, TX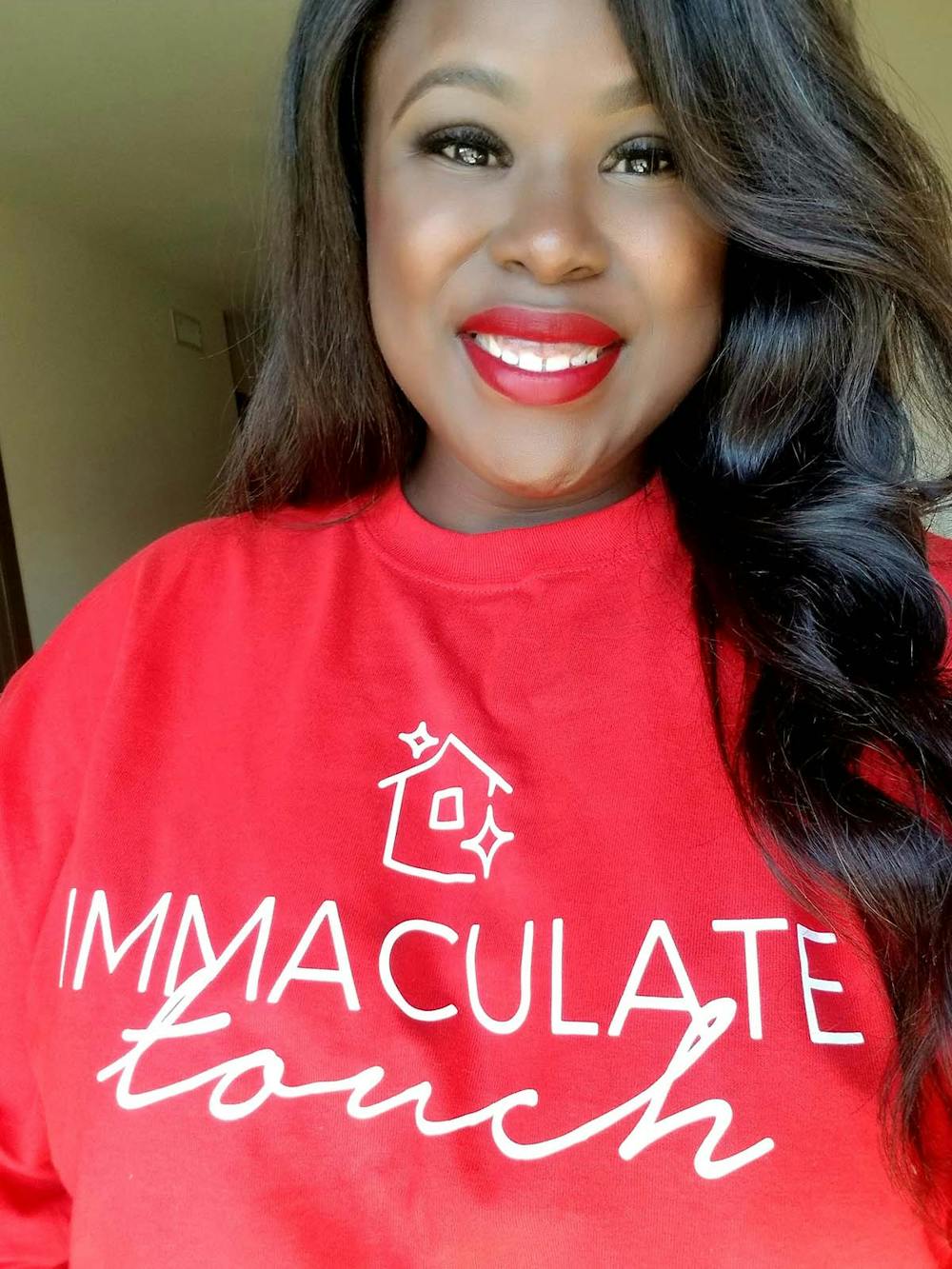 Ina Darley's Immaculate Touch is a Houston-based organizing company that specializes in decluttering, categorizing, and educating clients on how being organized helps our mental health. Originally a residential cleaning business, she revamped I.T. after noticing the majority of her clients needed way more than their counters wiped off–they needed structure. Celebrating our fourth year in business, she is dedicated to helping her clients reach their organizational goals and switching over to more eco-friendly products.
Follow Ina on: Instagram | TikTok
Jamaal Stanton | Sneakerhead + Financial Consultant | Piscataway, NJ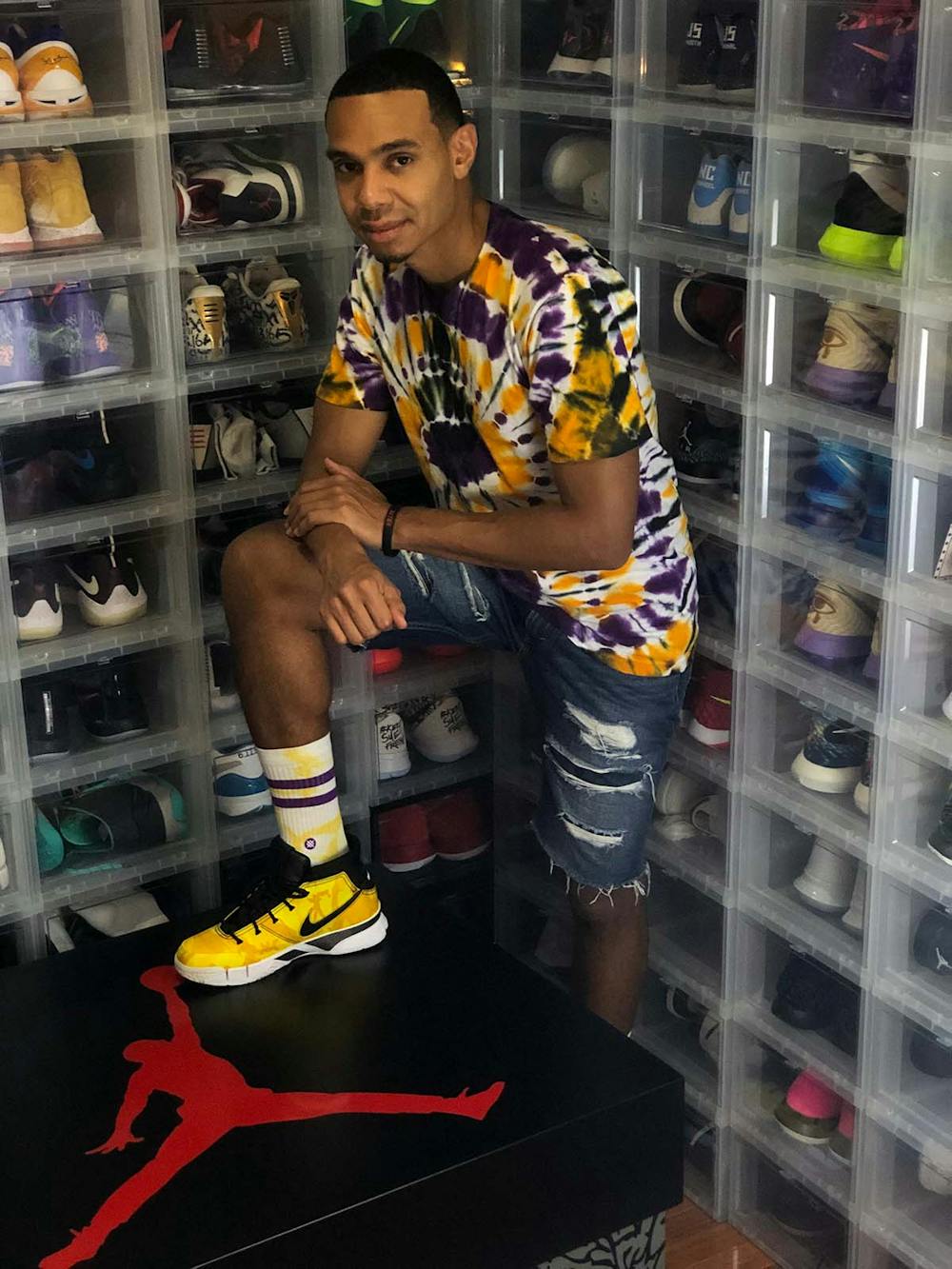 Based in New Jersey, Jamaal Stanton is an avid sneaker collector and connoisseur who has parlayed his love for sneakers into much more than a passion project. He believes organization and functionality are an essential part of everyday life.
Follow Jamaal on: Instagram | TikTok | YouTube
Neatly Embellished (Jeanette Colley) | Professional Organizer | Eastvale, CA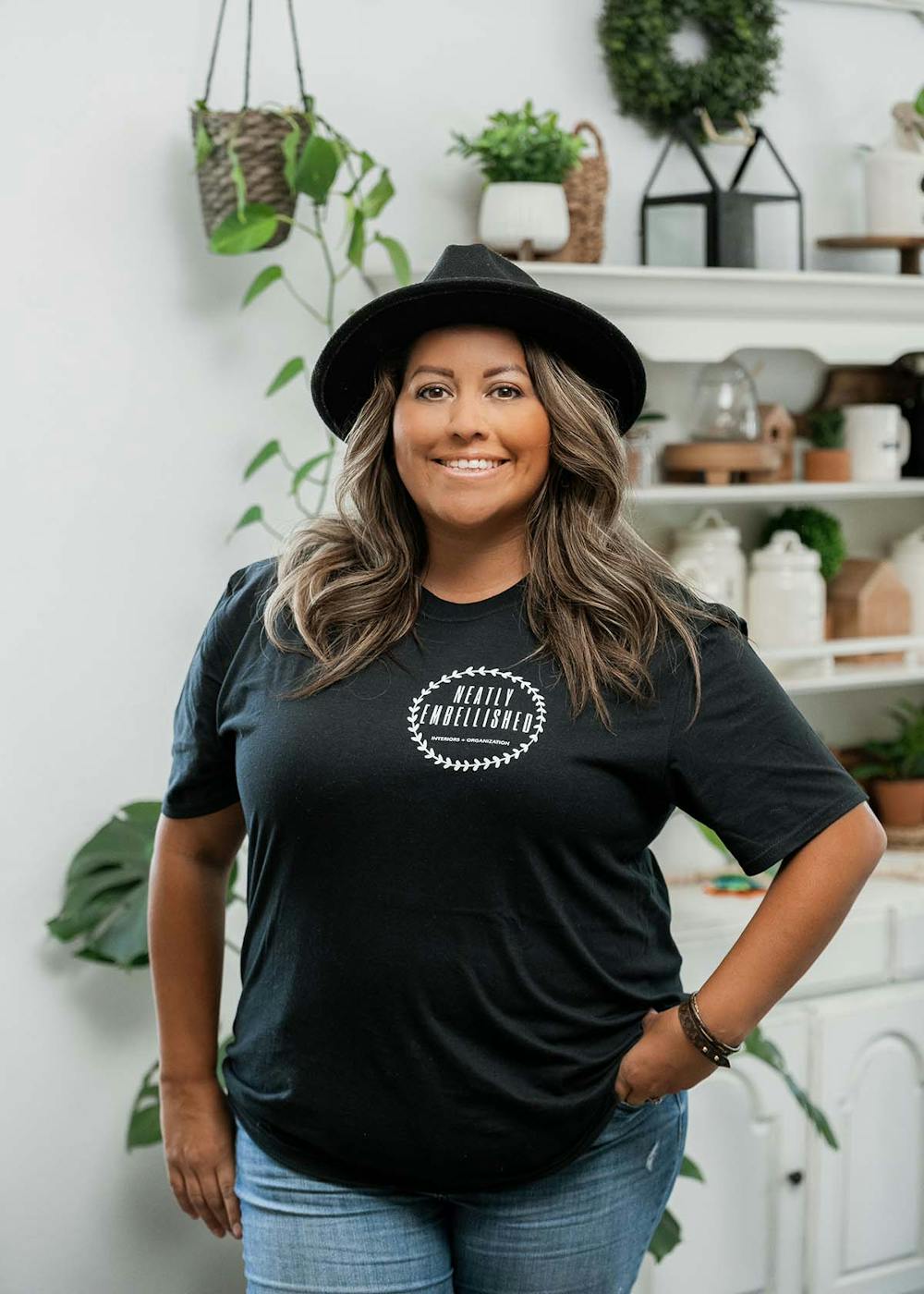 Jeanette Colley is the owner and CEO of Neatly Embellished, a Southern California luxury organizing service. Known as a proud Latina business owner and an organizing trailblazer with an innovative use of products, Jeanette is excited to be one of our Brand Ambassadors for the second year in a row.
Follow Jeanette on: Facebook | Instagram | Pinterest | TikTok | Website
Jeni Lee | Home Blogger + Photographer | Ijamsville, MD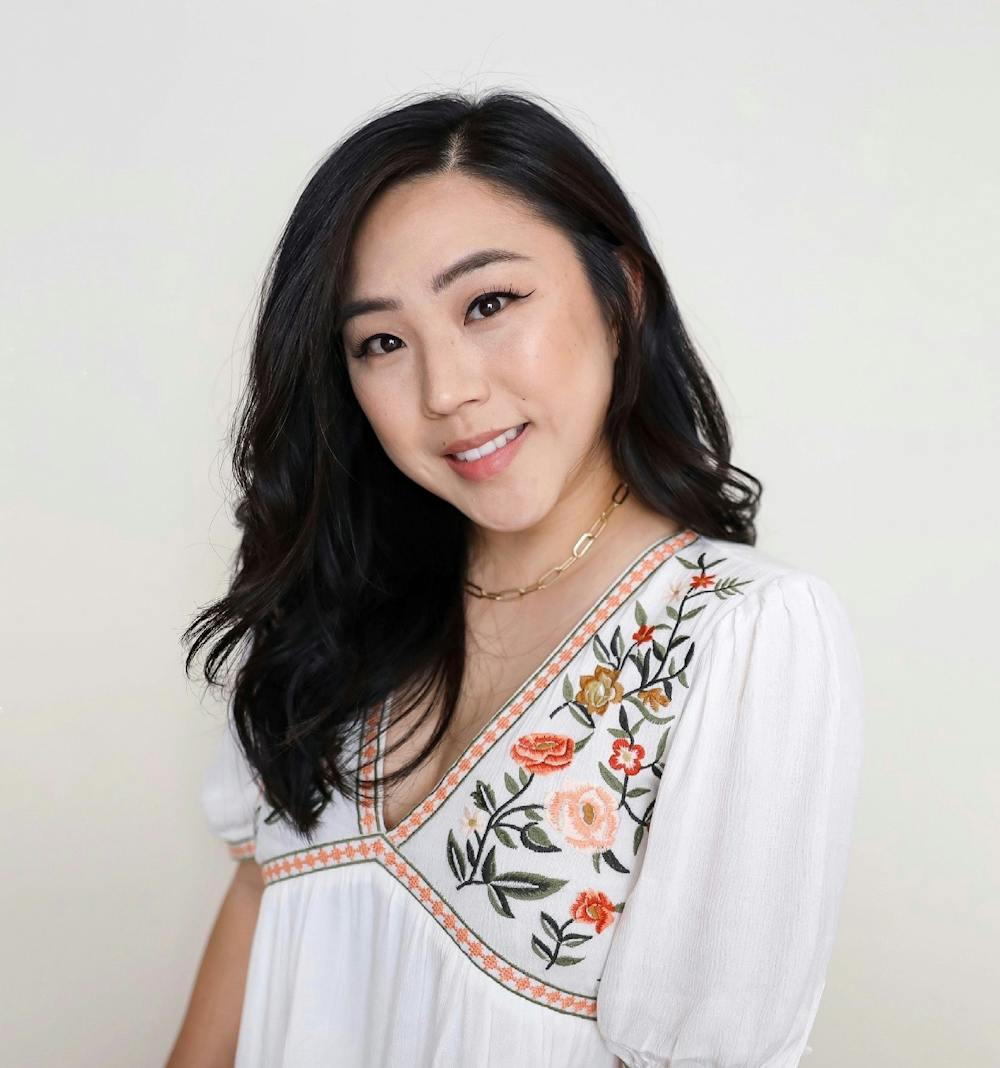 Jeni Lee is a motherhood and lifestyle influencer based out of the Maryland/Washington D.C.-area. Through her social media channels, she loves sharing stories of her life as a wife and mother to a four-year-old son, as well as her exciting journey as a new home owner.
Follow Jeni on: Facebook | Instagram | Pinterest
Jen Lopez | Health & Beauty Blogger | San Diego, CA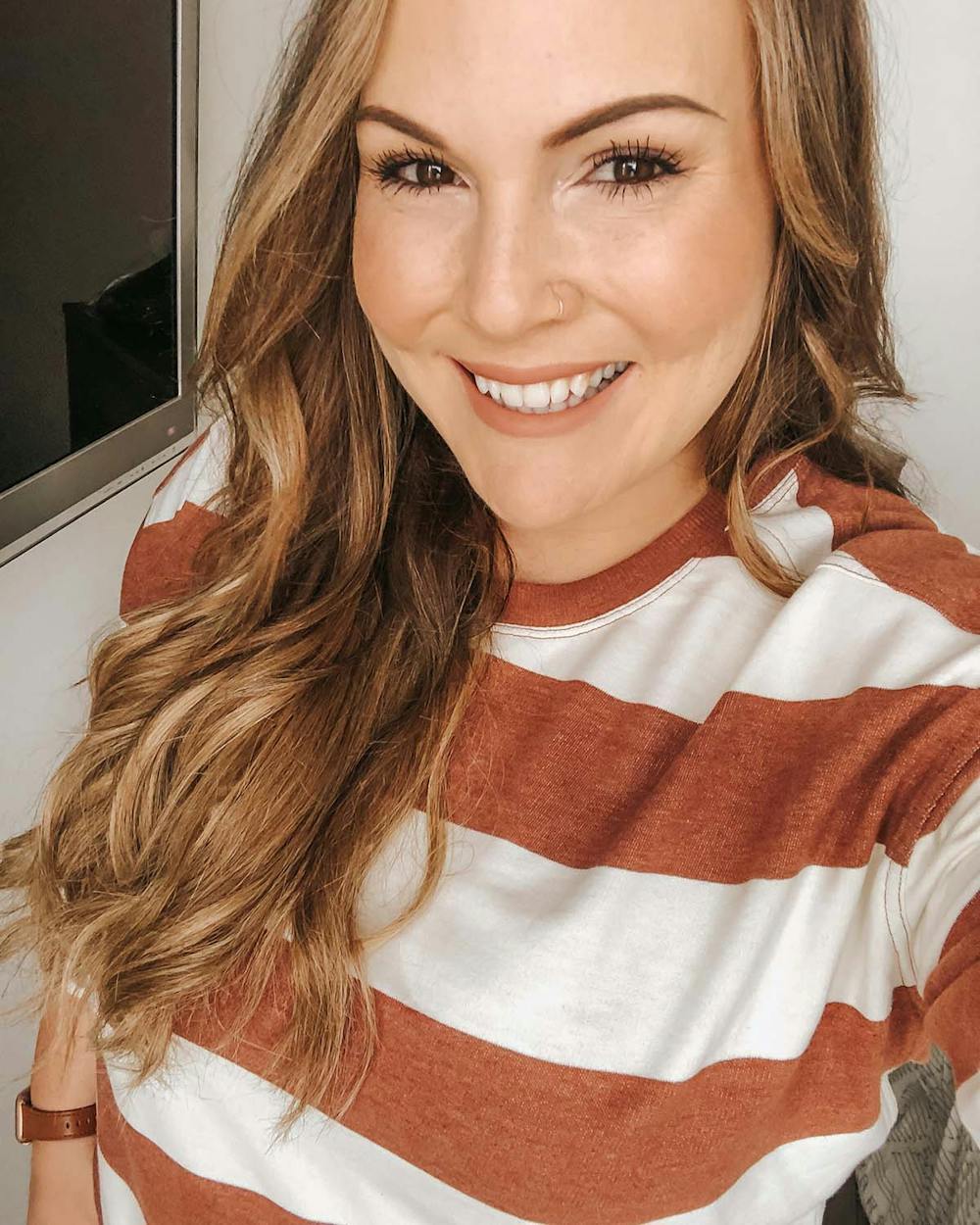 Jen is a food and lifestyle blogger based in San Diego. Her blog, Beauty and the Bench Press, is home to lots of easy recipes, along with beauty tutorials and makeup tips. As a new homeowner, she's excited to share her home renovation and organization projects with her followers.
Follow Jen on: Facebook | Instagram | Pinterest | TikTok | Website
Jennifer Noseworthy | Home Organization Blogger | Kirkland, WA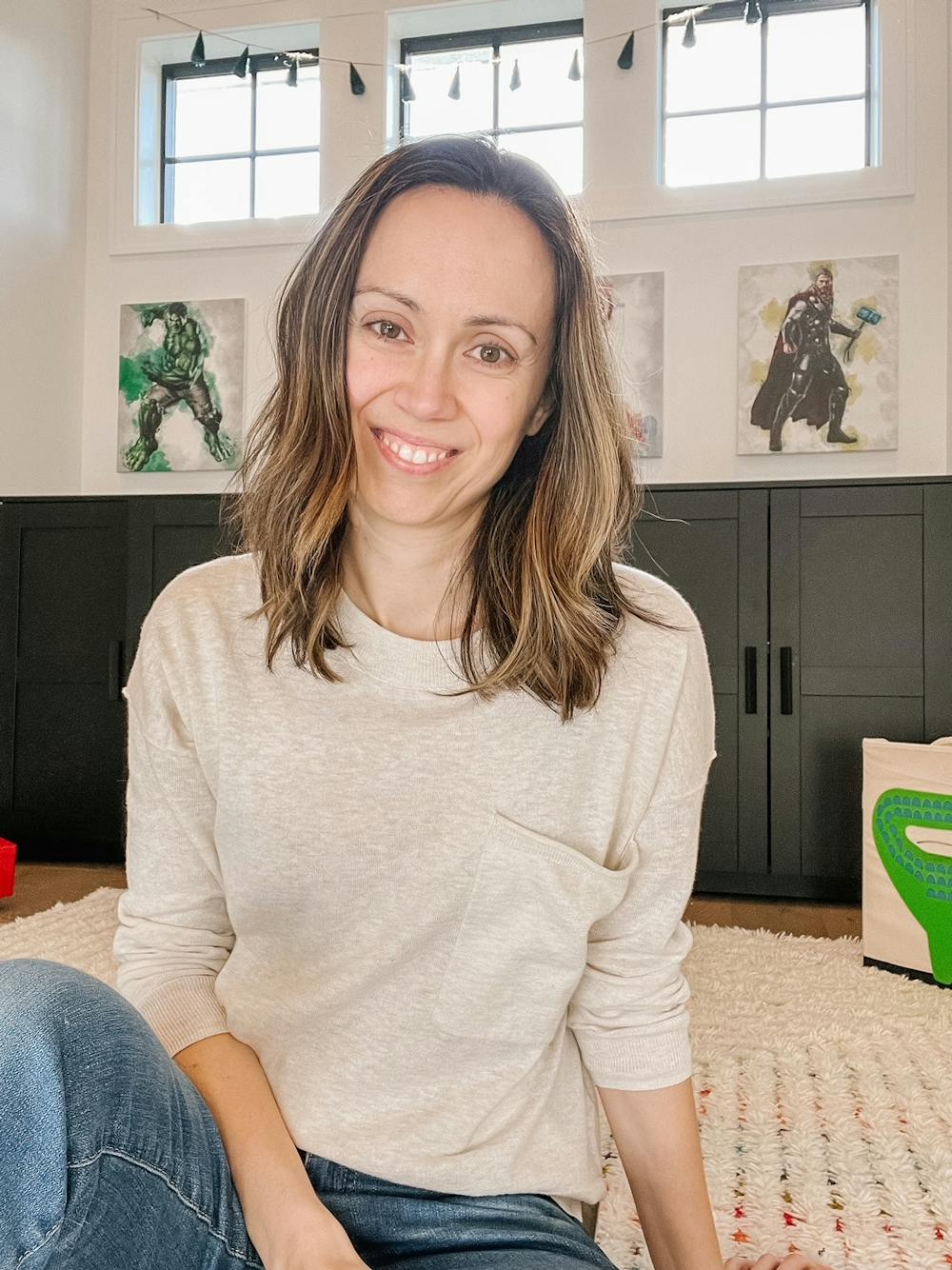 Based out of Kirkland, WA, Jen is a Canadian-raised professional organizer-turned-content creator. When she's not chasing after her two young boys, you can find her organizing her new modern farmhouse and sharing organizing hacks on TikTok and Instagram.
Follow Jennifer on: Instagram | Pinterest | TikTok | Website | YouTube
Tidied by K (Kenika Williams) | Professional Organizer | Atlanta, GA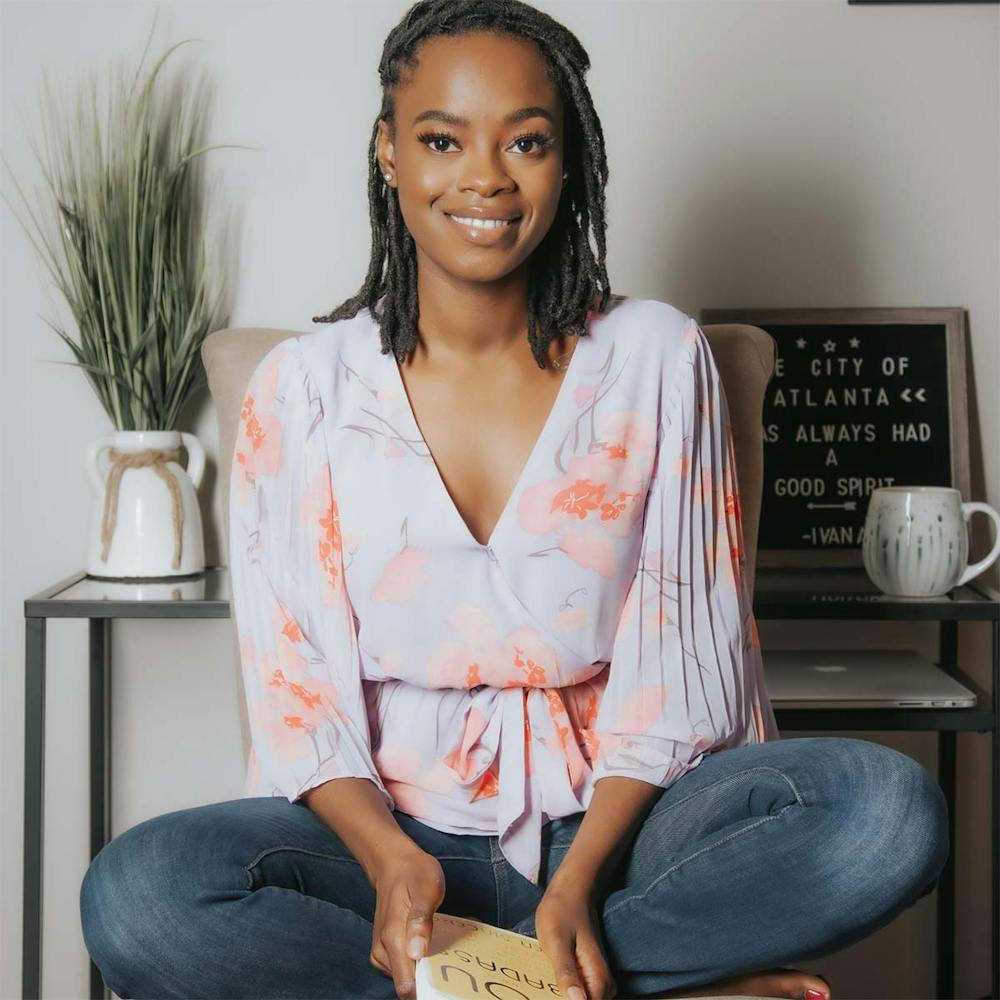 Kenika Williams is an Atlanta-based, multi-faceted professional organizer and business coach. Blending her passion for education, organization, and productivity, she fuses her strengths with authenticity that is inspiring and encouraging. Kenika has the unique ability to move others into action and educate from a sense of love for women looking to become more organized and productive with their time.
Follow Kenika on: Facebook | Instagram | Pinterest | Website
Lanna Davis | Home & Lifestyle Blogger | Fort Worth, TX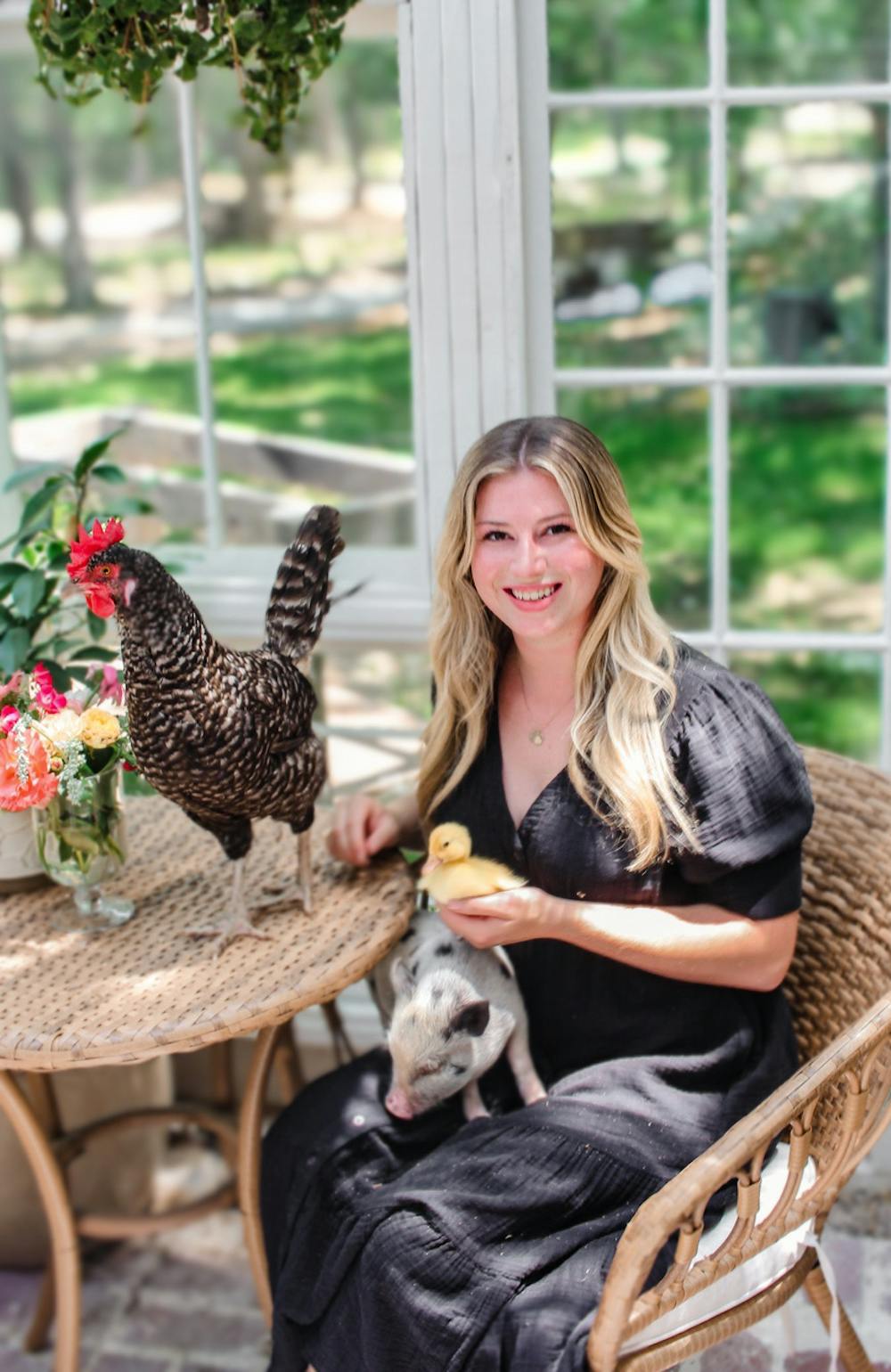 Texas born-and-raised, Lanna Davis is building up her dream homestead filled with farm animals, a custom home build, and plenty of DIY projects. She says she can't wait to take her followers along on her journey as she and her husband turn their new house into a home.
Follow Lanna on: Facebook | Instagram | Pinterest | TikTok | Website
The Marshall Concept (Leslie Marshall) | Professional Organizer | Little Rock, AR and Knoxville, TN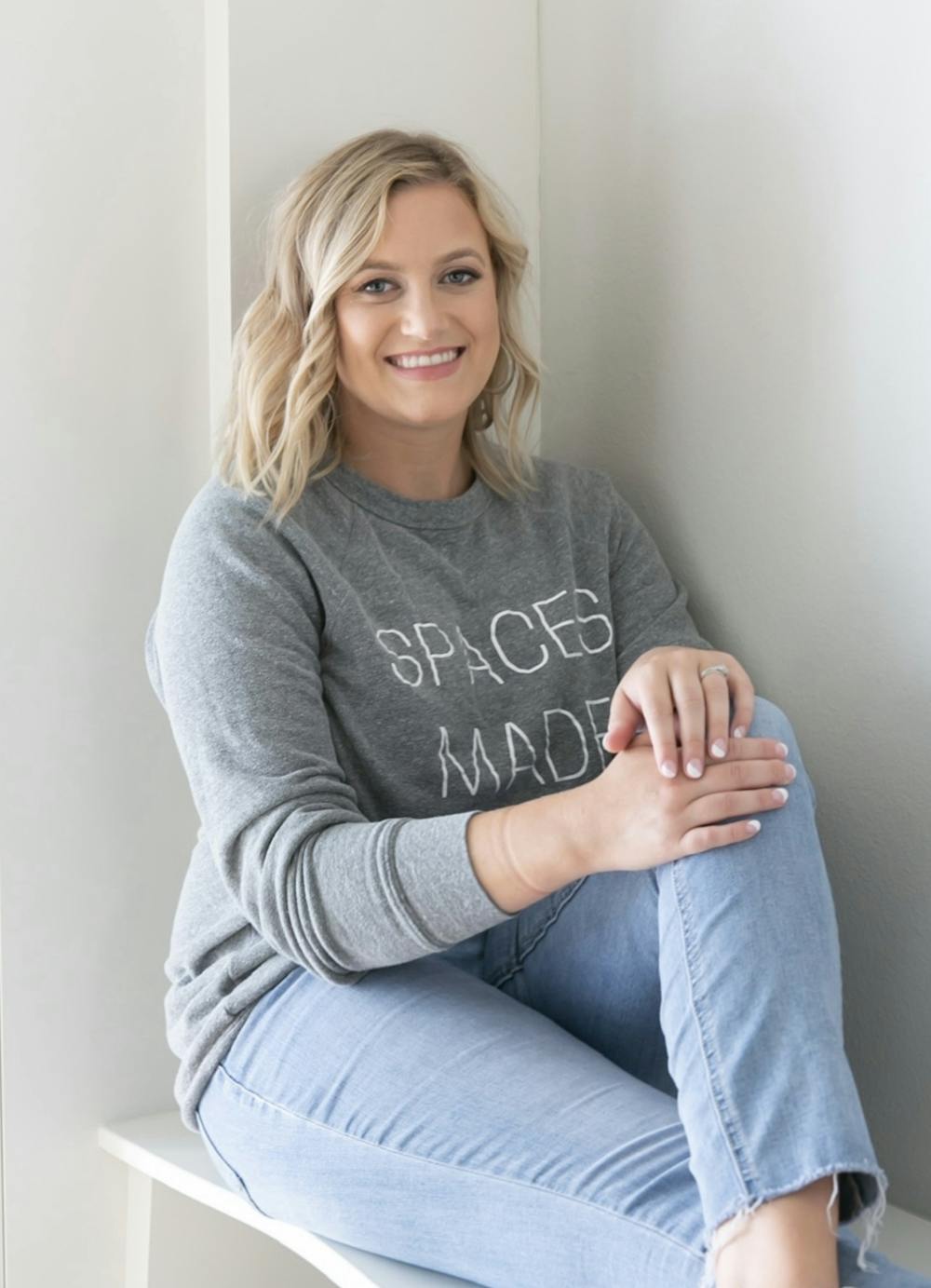 Leslie Marshall is the owner of The Marshall Concept. A Tennessee native, she recently moved from Arkansas to New Mexico for her husband's professional golf career, and she is mom to one daughter and two fur babies. She has opened another branch of her organizing business in Knoxville, and is excited about her second year as one of our Brand Ambassadors.
Follow Leslie on: Facebook | Instagram | Pinterest | TikTok | Website
Leyla Chong | DIY & Home Decor Content Creator | Orlando, FL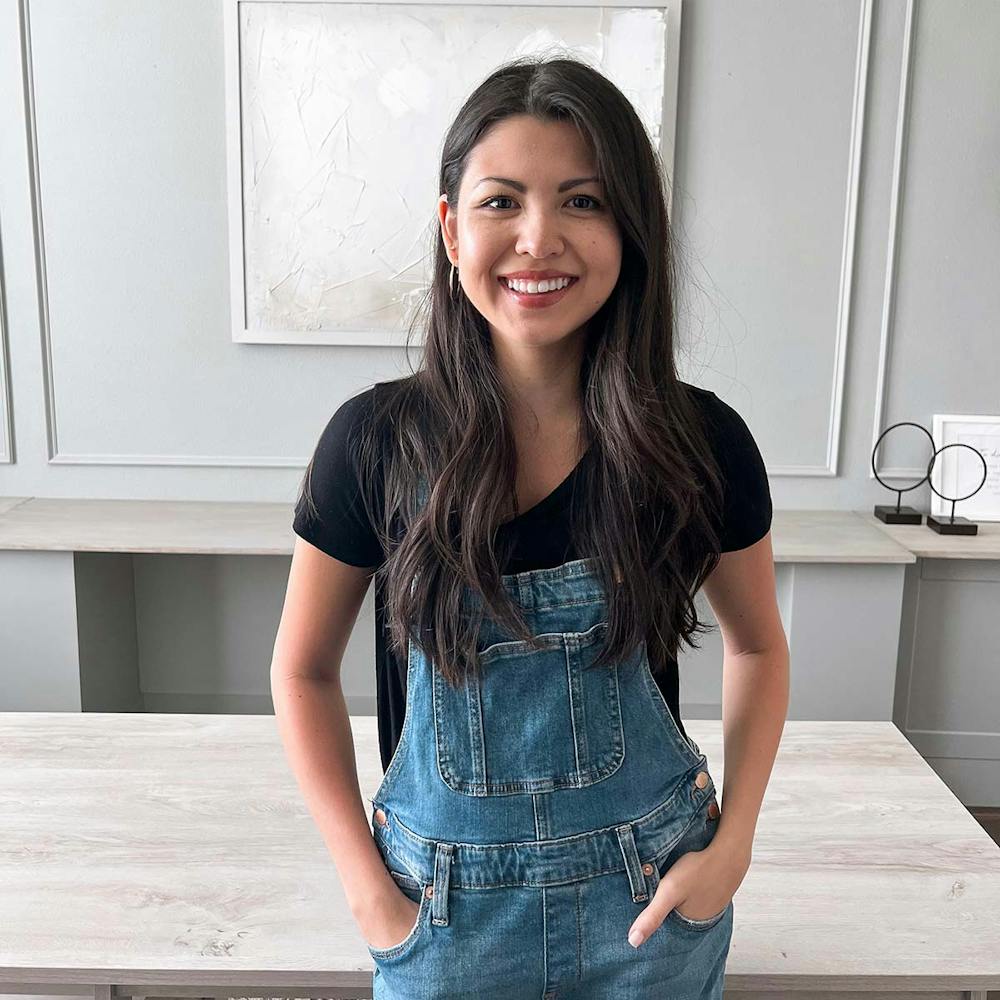 Leyla Chong is a home DIY-enthusiast who shares educational and relatable content for those looking for home design ideas and products. She resides in Orlando, Florida and is currently DIY-ing her home from builder-grade to custom-made with help from The Container Store.
Follow Leyla on: Instagram | TikTok
Lindsey Escalera | Home & Interior Design Blogger | Poulsbo, WA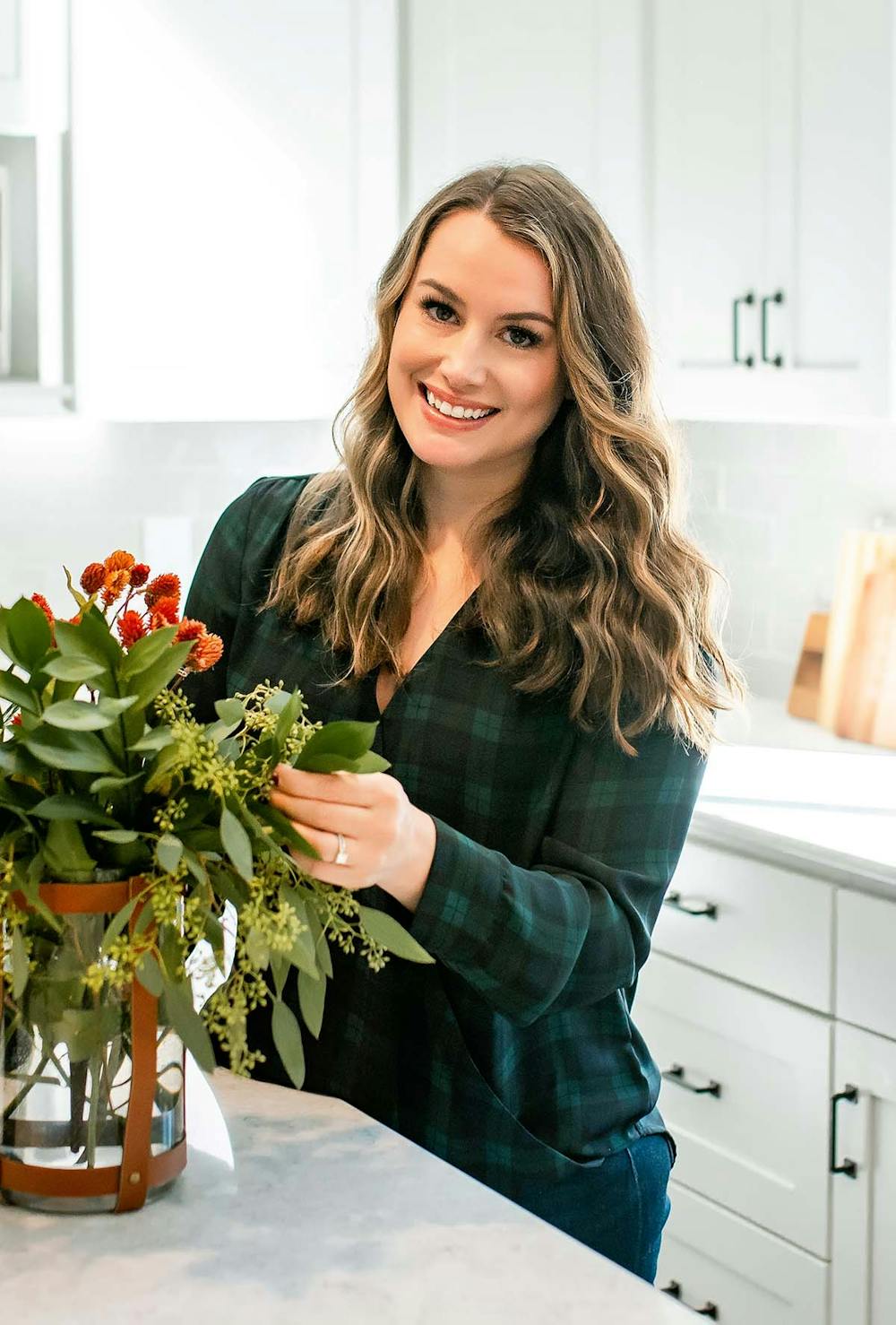 For Lindsey Escalera, what began as a mission to find beauty and grace in everyday living has become a home design and DIY blog with a focus on lived-in simple design. As an interior designer and mother of two small children, she enjoys sharing her experiences to encourage others that a beautiful home is possible in every season. "I am all about creating inspiring spaces that make you fall in love with being home!" she says. "My goal is not to create a picture-perfect home, but a home where family comes together, memories are made, and where everyday life is celebrated."
Follow Lindsey on: Instagram | Pinterest | TikTok | Website
House of Prim (Meredith Goforth) | Professional Organizer | Westport, CT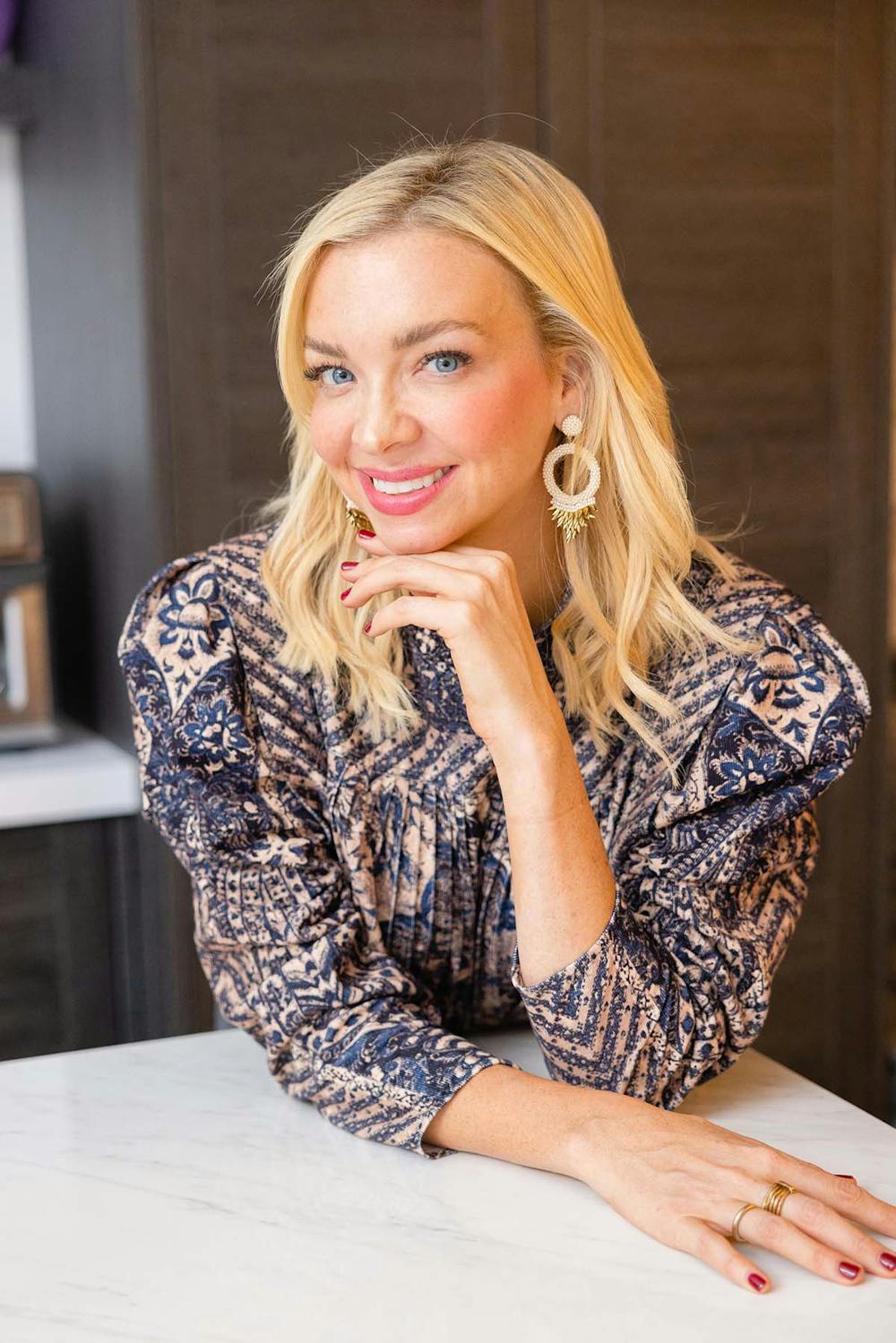 Formerly a magazine editor, Meredith Goforth is now the powerhouse behind professional organizing business House of Prim. With an innate passion for organizing, schedules, and style, Meredith's key to success is embracing simplicity and establishing chic, smart systems to regain order which ultimately translated into a life with less stress. A former New Yorker, Meredith now lives in Westport, Connecticut with her three adorable (and wild, and messy) boys.
Follow Meredith on: Instagram | TikTok | Website
Nicole Patterson | Home & Lifestyle Blogger | Whitsett, NC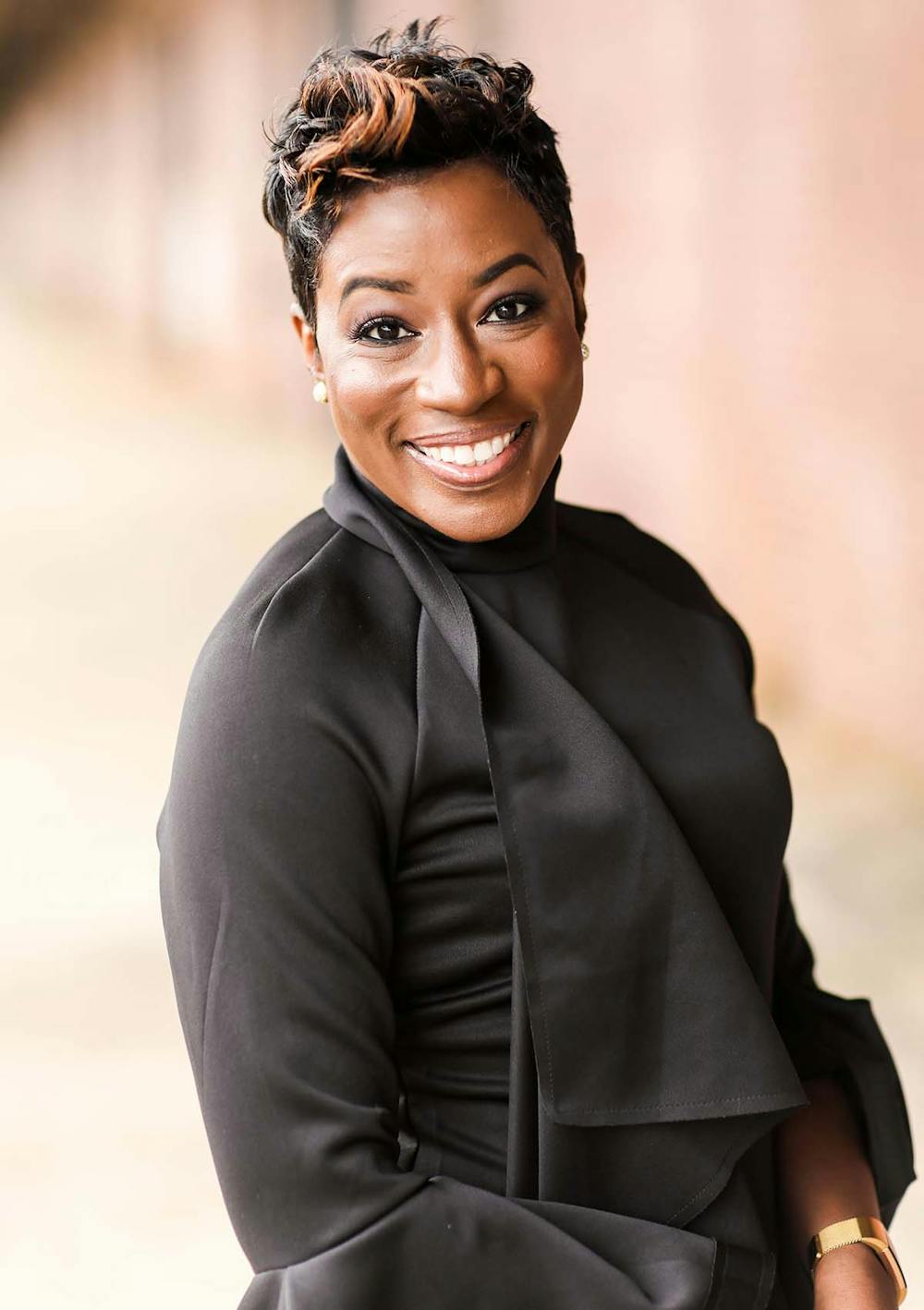 Nicole Patterson is a full-time content creator based in North Carolina who enjoys making home, lifestyle, marriage, and mental health-related content for her followers. In addition to being an avid blogger and YouTuber, she also runs an event design business.
Follow Nicole on: Instagram | Pinterest | TikTok | Website | YouTube
Simply Luxe Organizing (Ryen Toft) | Professional Organizer | San Diego, CA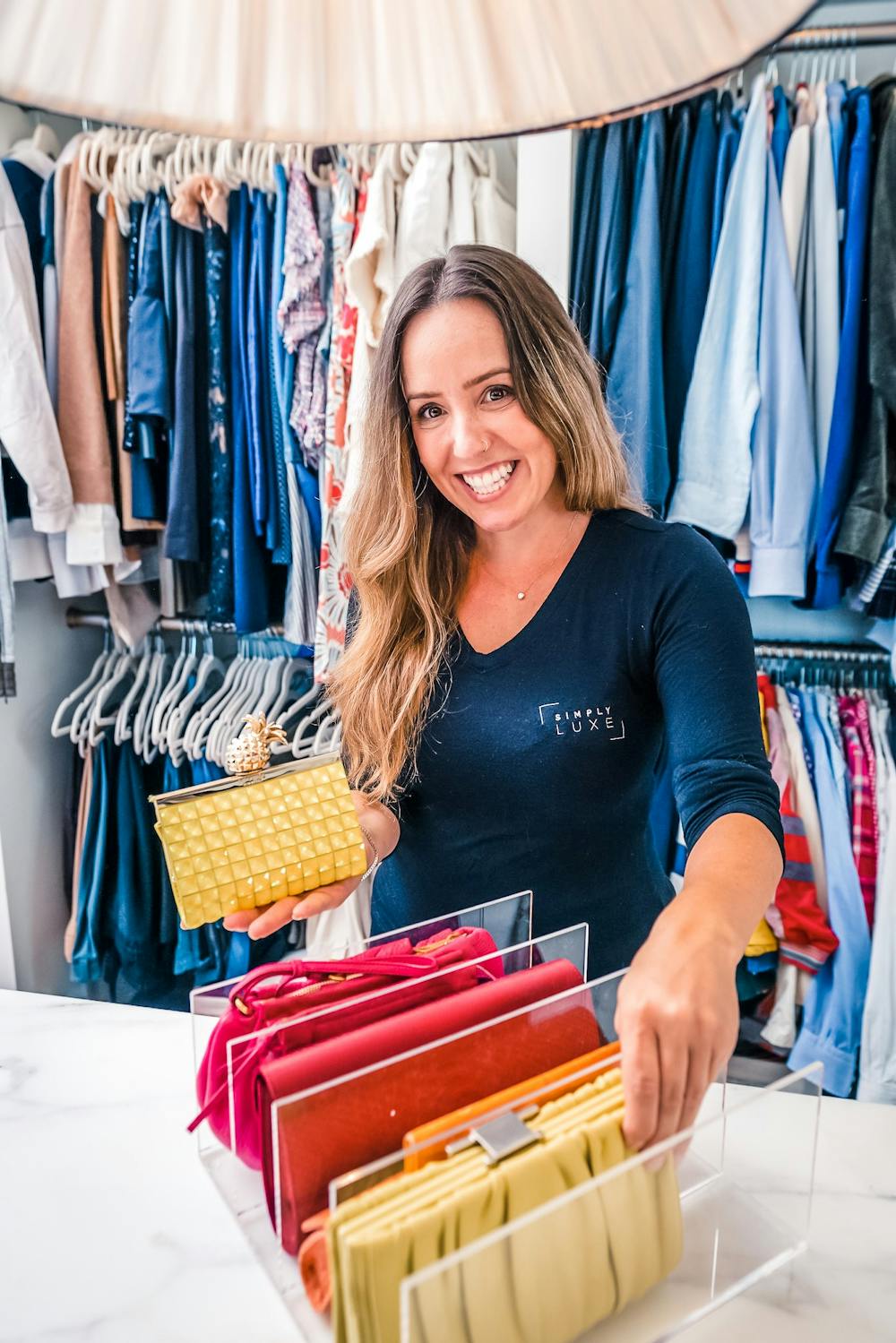 Ryen Toft, founder of Simply Luxe, runs a team of professional organizers doing amazing work to create magic in spaces of all sizes. She is a San Diego native and has a tenured background in estate management for elite homes in the area. When she is not organizing, Ryen enjoys traveling, giving back to the community, gardening, and trips to the beach with her golden retriever.
Follow Ryen on: Facebook | Instagram | Pinterest | TikTok | Website | YouTube
Settled (Pam Meluskey & Larisa Bright) | Professional Organizers | New York, NY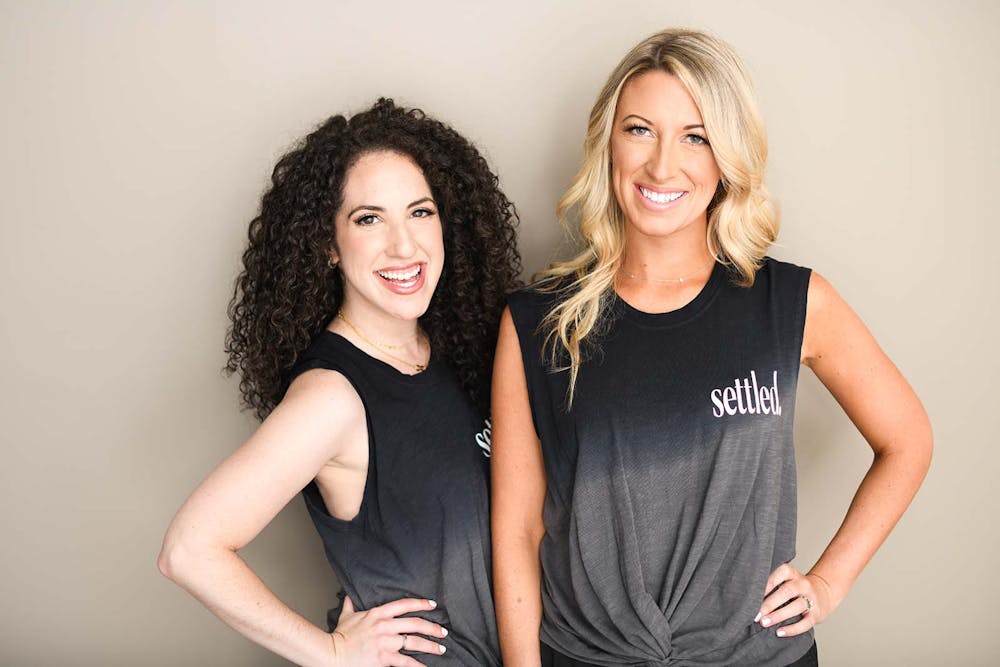 Settled is a luxury organizational design firm that creates truly transcendent spaces. Using an intuitive and highly personalized approach to home organization, Pam and Larisa uncover how their clients actually live and build bespoke systems that are both maintainable and beautifully designed. From move-ins and closet re-designs to pantry and office organization, they are committed to providing their clients with white glove service and helping them experience true peace of mind.
Follow Settled on: Facebook | Instagram | Pinterest | Website
Stay Golden Organizing (Aubry & Lauryl) | Professional Organizers | Tulsa, OK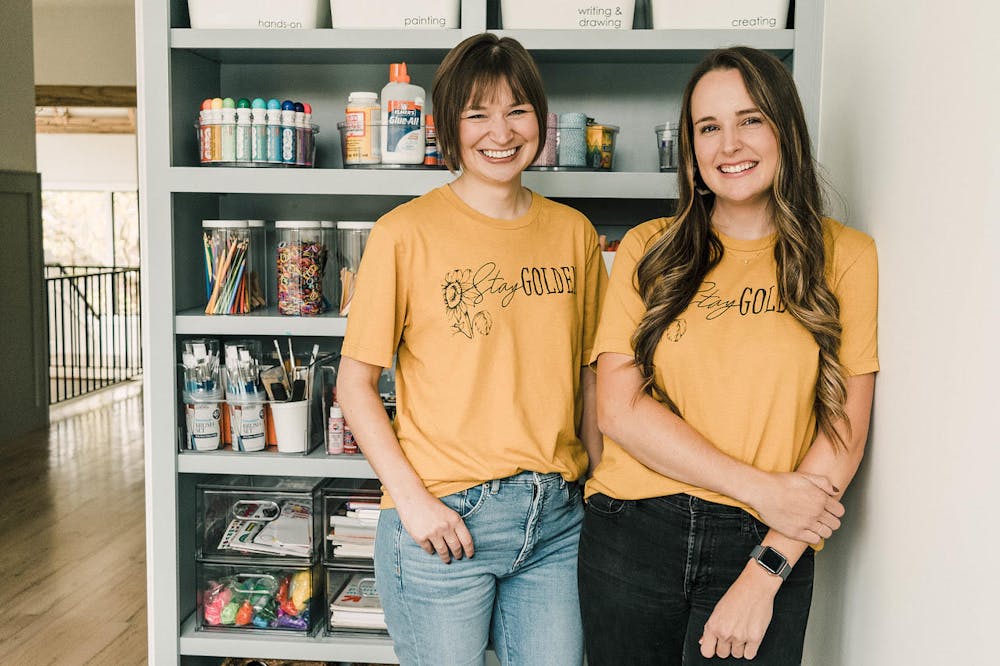 Aubry and Lauryl are the founders of Stay Golden Organizing, located in Tulsa, OK. Former teachers turned professional organizers, they created their professional organizing business when we realized they could use their strengths to help people live a more organized and peaceful life. Stay Golden Organizing specializes in creating beautiful, functional systems that complement the interior of their clients' homes so the insides of their spaces match the outsides.
Follow Stay Golden Organizing on: Facebook | Instagram | Pinterest | TikTok | Website
Lemonaid Solutions (Stephanie Treantos) | Professional Organizer | Portland, ME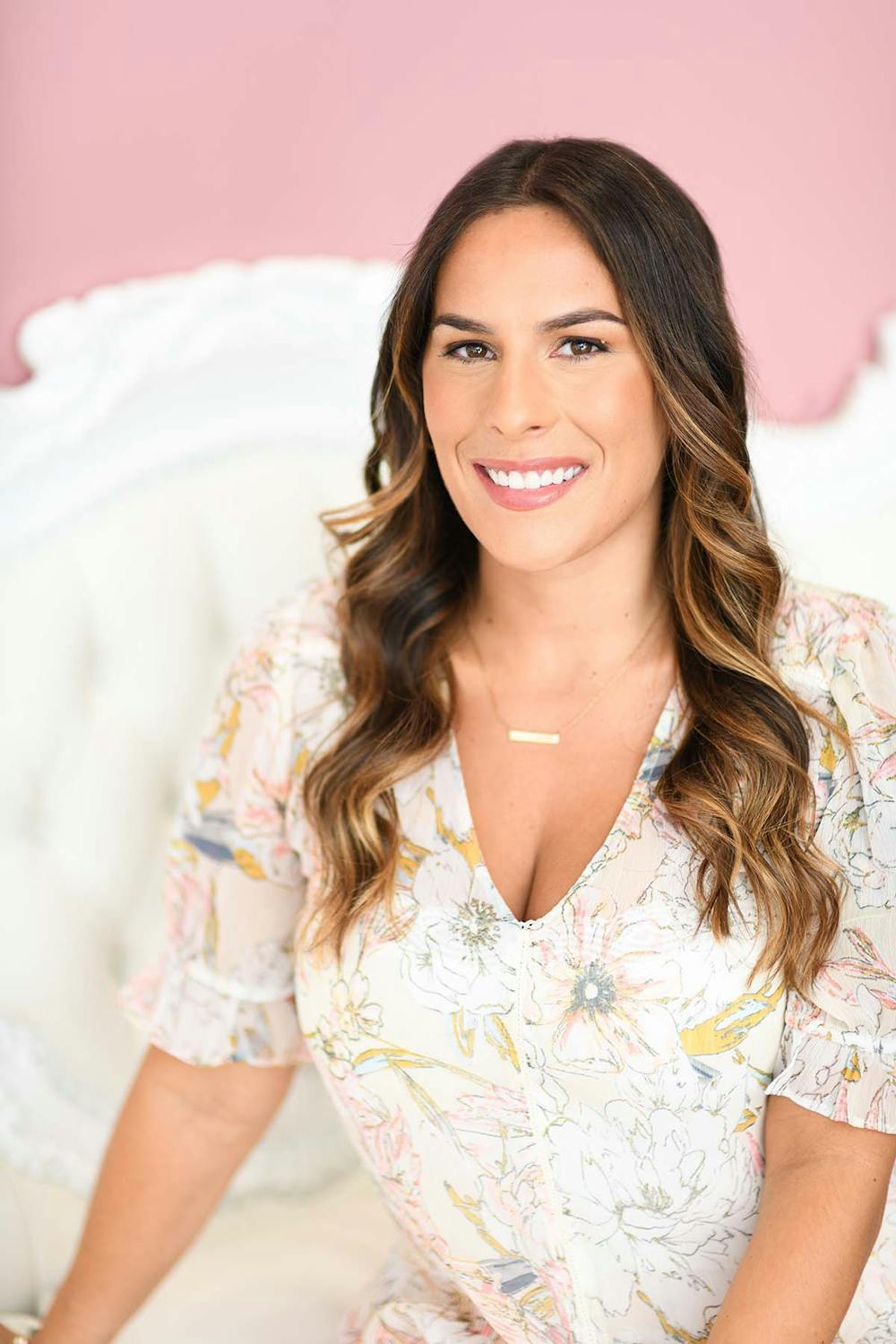 Stephanie Treantos runs professional organizing service Lemonaid Solutions. "I'm a Mainer, mom, and organizer," she says. "My business has allowed me to blend all of the things I love about home and life. With the belief that your home should be your oasis, we take to heart our passion for creating beautiful and functional spaces for you to live and grow in."
Follow Stephanie on: Facebook | Instagram | Pinterest | TikTok | Website | YouTube
The Organized Nest (Whitney Tevis & Debbie Horton) | Professional Organizers | Fort Worth, TX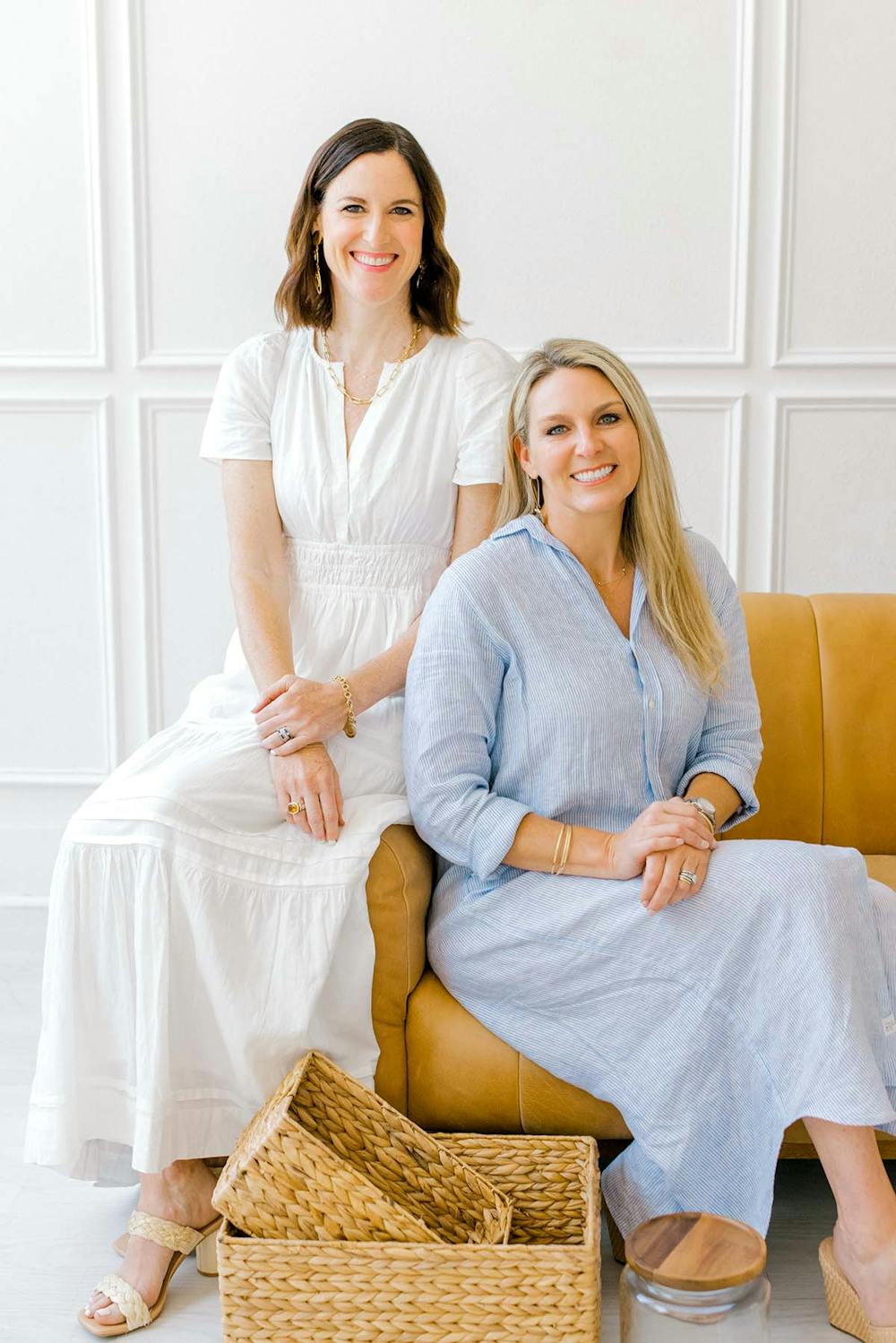 Debbie Horton founded The Organized Nest in 2011, and her friend Whitney Tevis joined her in 2015. Together, the Fort Worth-based duo lead a skilled team of eleven organizers and staff members, and they approach each project with a combination of fresh ideas and tried-and-true organization methods. They describe working together to transform their clients' homes as a "dream job," and they delight in making these spaces both functional and beautiful.
Follow The Organized Nest on: Facebook | Instagram | Pinterest | TikTok | Website