This was such a fun experience getting to take my mom to a live broadcast show! We made a trip out of it to San Francisco to celebrate her upcoming birthday, Valentine's Day, and then to celebrate the love of organizing too. I hadn't been in quite some time, and my mom hasn't been since I was 10, so we were way overdue to explore the city!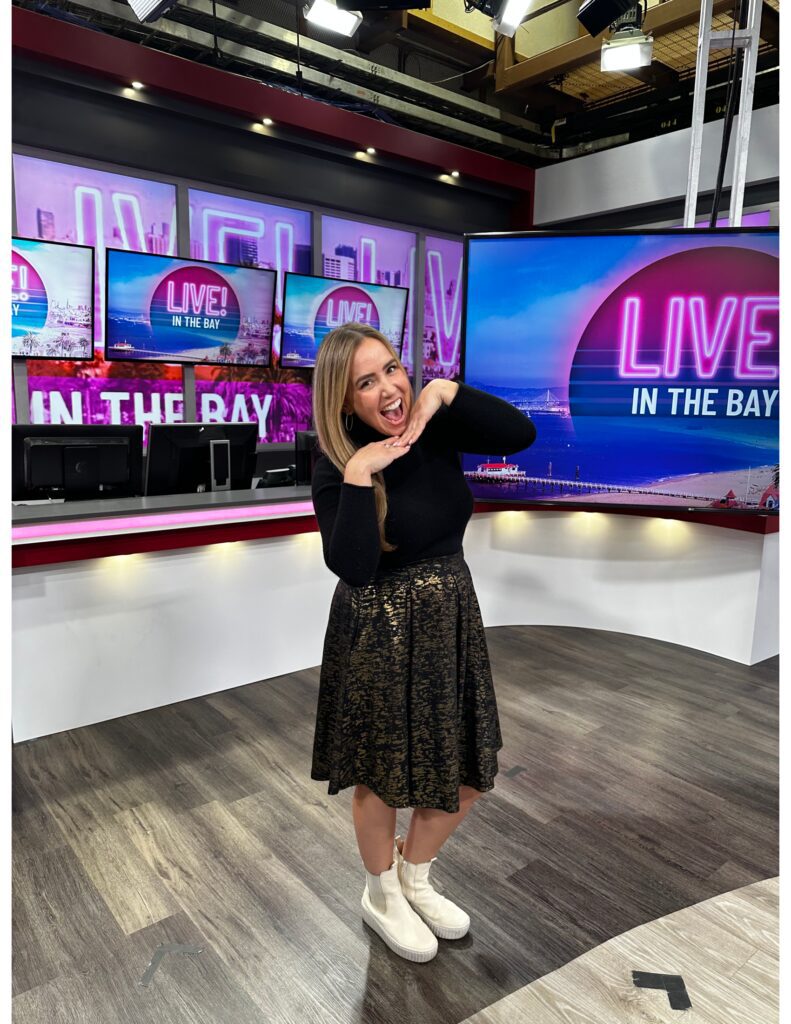 We get in early and made it in time to watch the Chinese New Year parade in Union Square, had lunch at Neiman Marcus, walked around the financial district, had cheesecake at a diner, said hi to the seals at Pier 39, lunch at the historic restaurant The Stinking Rose and so much more. To top it off it was time to get moving to be on live TV talking about what I love most, organizing! Since we flew up from San Diego, and couldn't take organizing product with us, our first stop was The Container Store.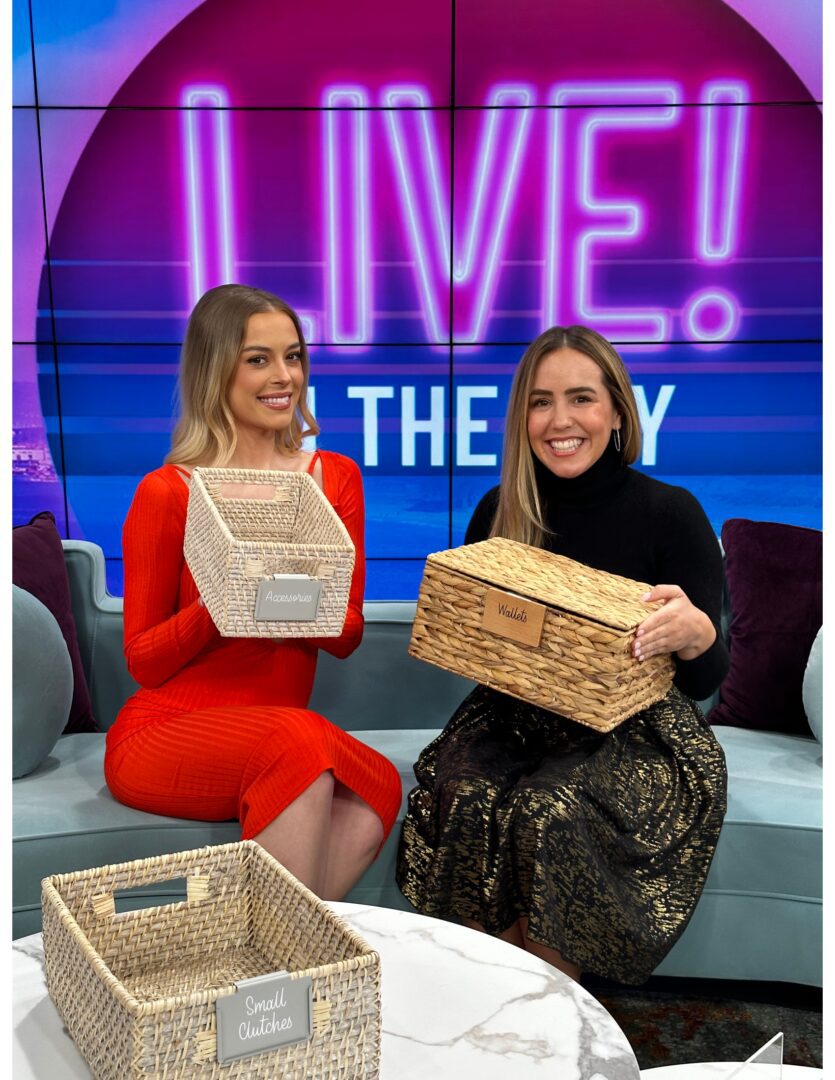 It's so amazing to be apart of a such a great company and to get to be an ambassador for them too. The general manager was so helpful and their whole team was so kind. We picked out all of the items I was going to display onsite for the news segment. Then hailed a taxi, filled all of our huge bags of product into the cab and took off to the studio. Such a pinch me moment pulling up to the ABC building right next door to the fisherman's wharf. We buzzed in and saw my name for signing in.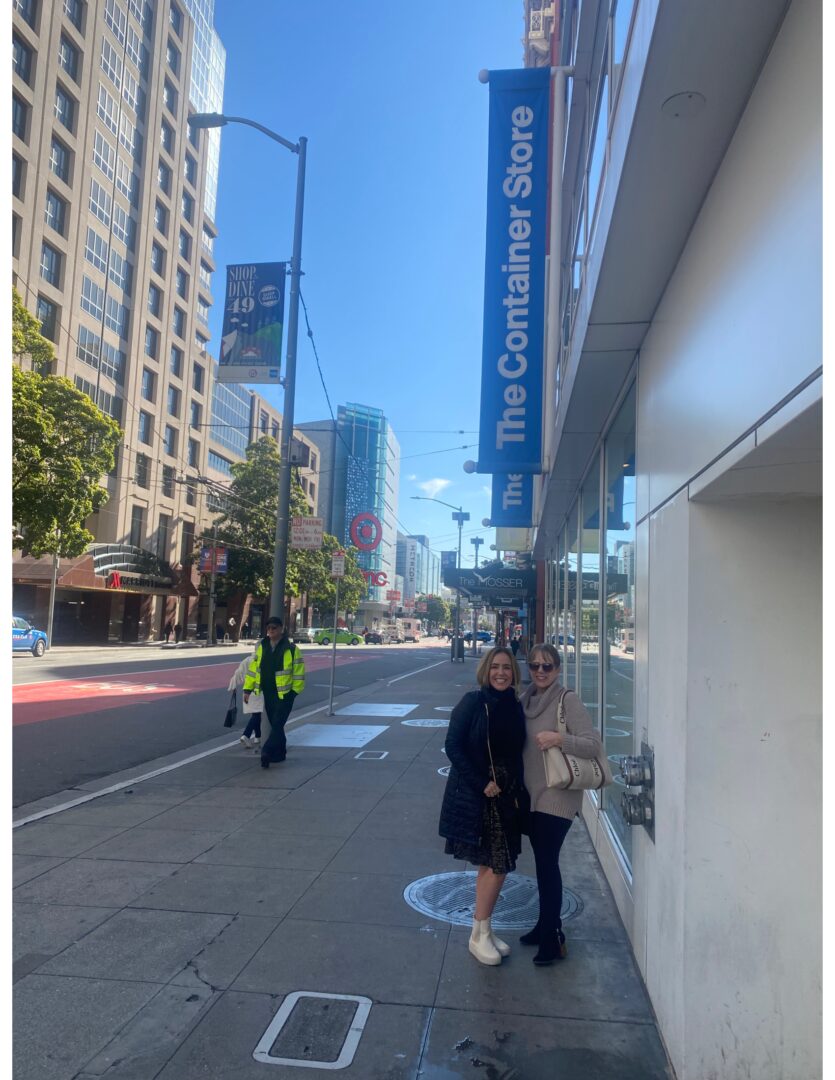 We then got to go on set and setup a beautiful display of baskets, bin clips, and bins. So neat getting to curate exact items to speak about and get organizing tips across. I brought a little to talk about a drop zone at your front door, what to enhance your closet, and display pieces that really kick it up a notch. We were on that day with two other talented entrepreneurs and it was so exciting to get to stay on set and watch them film their segments as well. We got to watch the weather be taped on the green screen, all things we've never been apart of.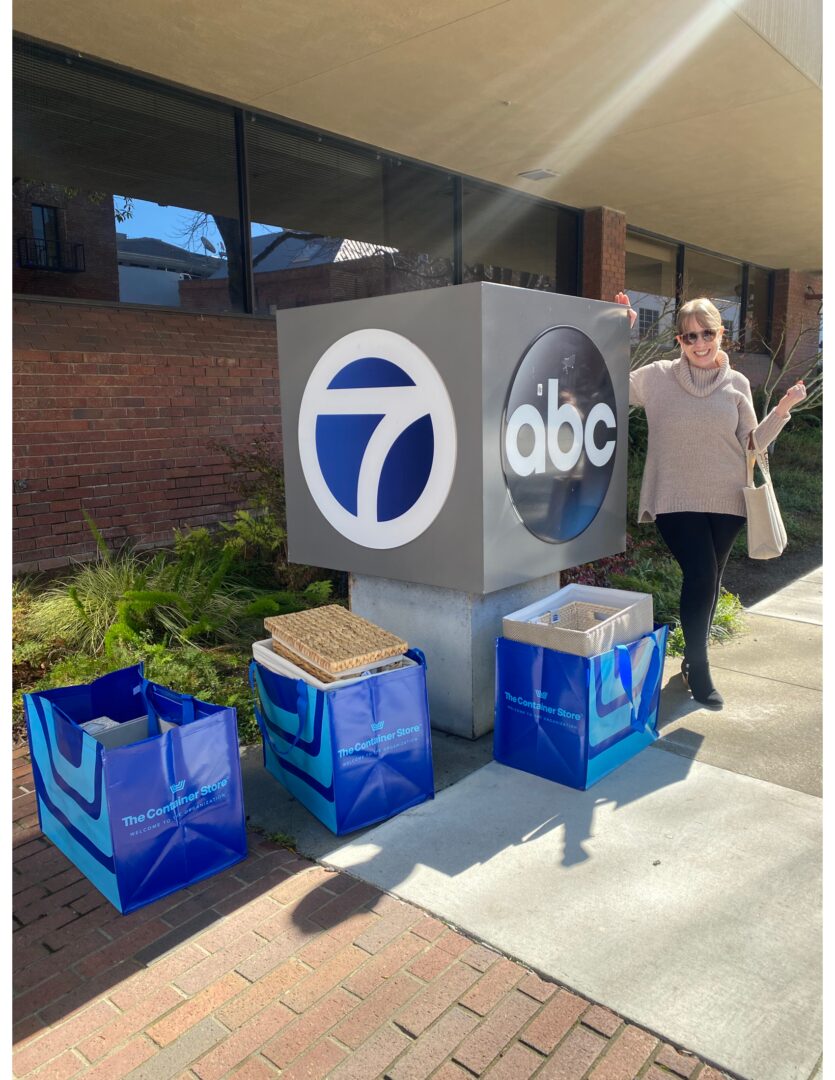 We then walked to North Beach for lunch and when I asked my mom what her highlight of the trip was, she said hands down it was watching me be on live TV. Such a great experience to do together! Making memories feels so much better then buying things in my opinion. Quality time is definitely my love language!
Here's the link to the taping:
https://www.kron4.com/live-in-the-bay/expert-tips-to-get-organized-in-the-new-year/